Brick Award Winners
click here to see Ketley's shortlisted projects for 2019
2018 - Best Refurbishment - Walthamstow Wetlands - Witherford Watson Mann Architects
Brown brindle Class A bricks and specials, Ketley clay quarry tiles and Dreadnought brown antique sanded clay roof tiles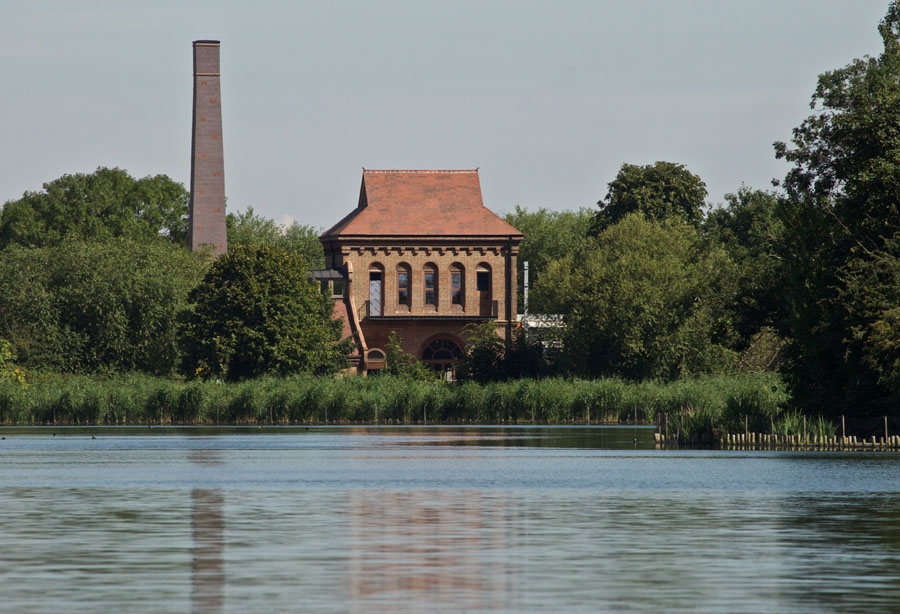 The judges described this project as "a very skilled work of refurbishment on an industrial building." The Wetlands centre dignifies and respects the industrial heritage of the site and transforms its extraordinary setting." These Wetlands, one of Europe's largest urban wetland nature reserves, are a unique site in East London; A collaborative project between Thames Water, LB Waltham Forest and London Wildlife Trust, it has set out to conserve the rich hidden heritage here and at the same time allow free public access to this unique landscape, formally Walthamstow Reservoirs.. A striking new 24m high "swift tower", designed by Witherford Watson Mann architects, uses Ketley Brown Brindle Class A facing bricks on the listed Victorian Engine House, replacing the old chimney which was demolished in the 50's. It contains 54 specially installed bespoke clay swift boxes to encourage the nesting of urban swifts, providing them with multistorey accomodation for their summer breeding in the UK. Sustainability and ecology lie at the heart of this project, and Ketley's bricks, brick specials, and quarry tiles (as well as Dreadnought roof tiles) were all carefully selected by the architects to preserve this exceptional industrial heritage. Ketley also hand crafted the bespoke clay swift boxes. See case study>>
2018 - best individual housing development - Red House - 31/44 Architects
Ketley Staffordshire blue star patterned pavers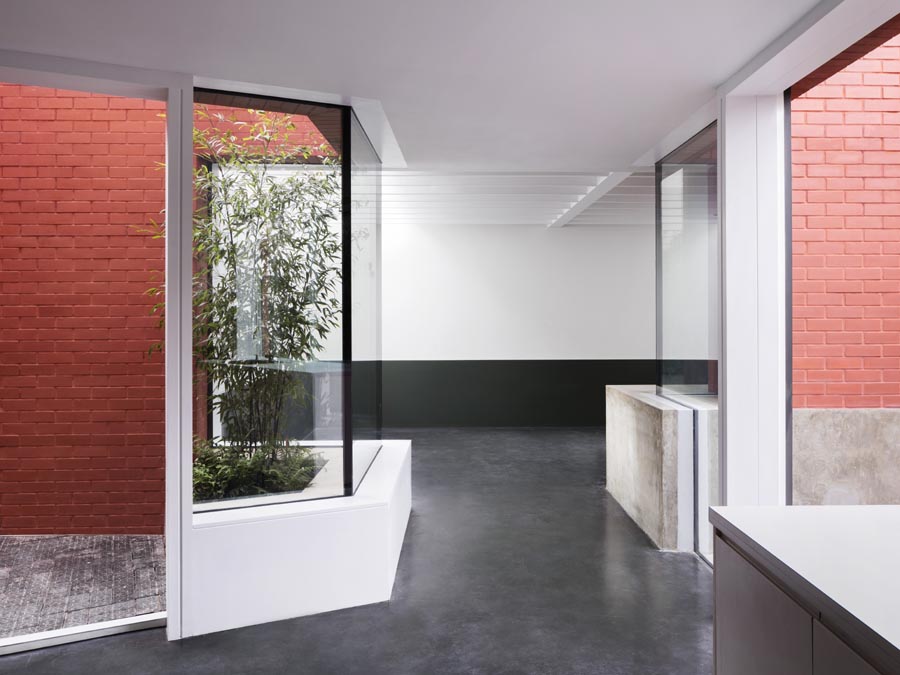 The judges described this building as "inventive and considered" . Architects 31/44 wanted to make this new build a part of its Victorian surroundings but at the same time, to give it a modern interpretation. The layout of the property has been designed as a series of interconnected spaces with both a main and an inner courtyard. Both of these courtyards as well as the entrance to the property have all been paved with Ketley Staffordshire Blue Star pavers which match the intensity of the patterned concrete panel on the front façade. Their Staffordshire blue colour also provides a nice contrast to the red brick as well as tying in with the dark polished concrete floor of the internal spaces at ground floor. See case study>>
2017 - Best Commerical Building - Victoria Gate Arcade, Acme Architects and Thorp Precast
Staffordshire red brick slips, Staffordshire red special bricks and Staffordshire red bespoke "snap headers"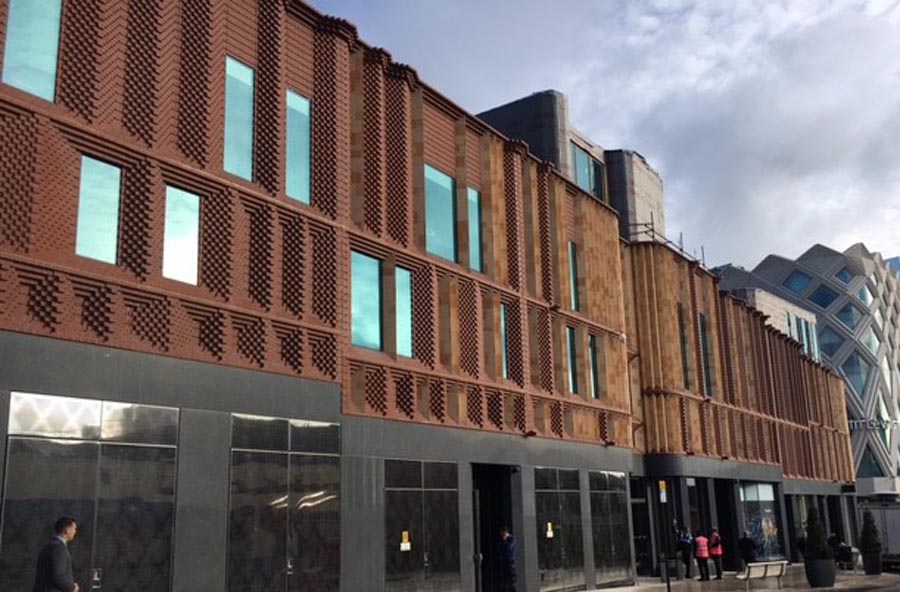 The development has successfully achieved an individuality within the context of the city centre. The highly modelled brick clad panels are the major feature to three external elevations of the department. The intricacy of the project is impressive and the cladding very well detailed, with great attention given to the suppression of appearance of the joints that are necessarily present between panels.
The red smooth facing brick is a good choice and its hard, precise form suits the application very well. The overall appearance is intriguing and exciting.
See Case Study>>
2017 - Best Innovative Use of Brick and Clay Products - Victoria Gate Arcade, Acme Architects and Thorp Precast
Staffordshire Red Brick Slips, Staffordshire Red Special Bricks and Staffordshire Red bespoke "snap headers"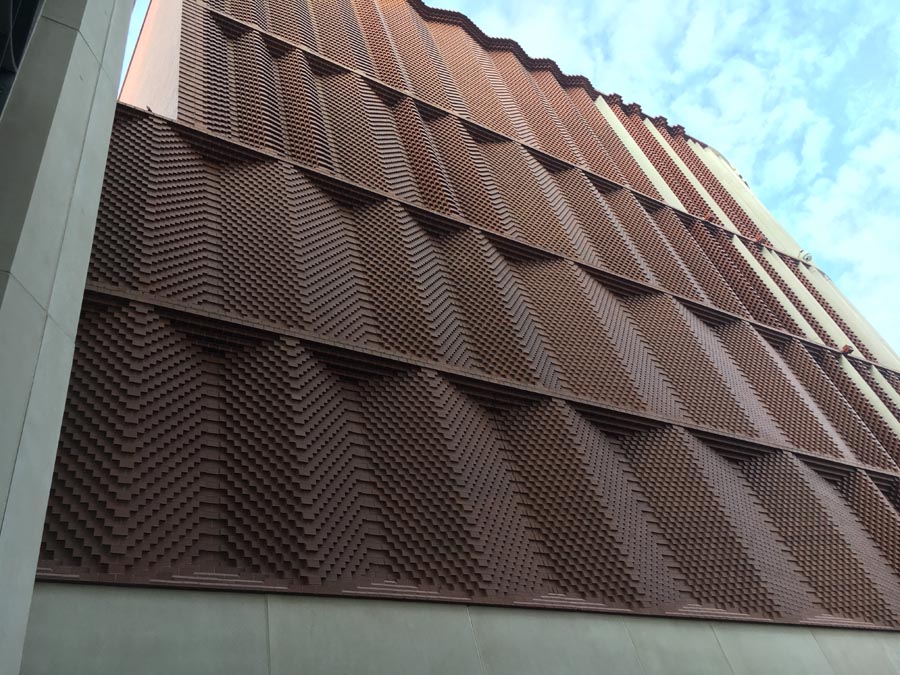 The project featured an innovative approach to 3D mould technology, and the use of BIM throughout the entire design and manufacturing process. With a building of this scale and complexity, 3D software was used to plot and place every individual brick, of which there were approximately 360,000 in total across 550 precast panels. The exacting nature of the decorative forms has been very well constructed in a factory environment and the consistency of workmanship and appearance within and between the panels is excellent. It is accepted that such ambitious decorative brickwork would be very difficult to achieve by traditional bricklaying methods on site, particularly under the constraint of time and weather conditions expected on a building site. See Case Study>>

2016 - Best Outdoor Space - Maggies Centre, Manchester by Foster + Partners
Staffs Blue square edged pavers, quarry tiles and purpose made specials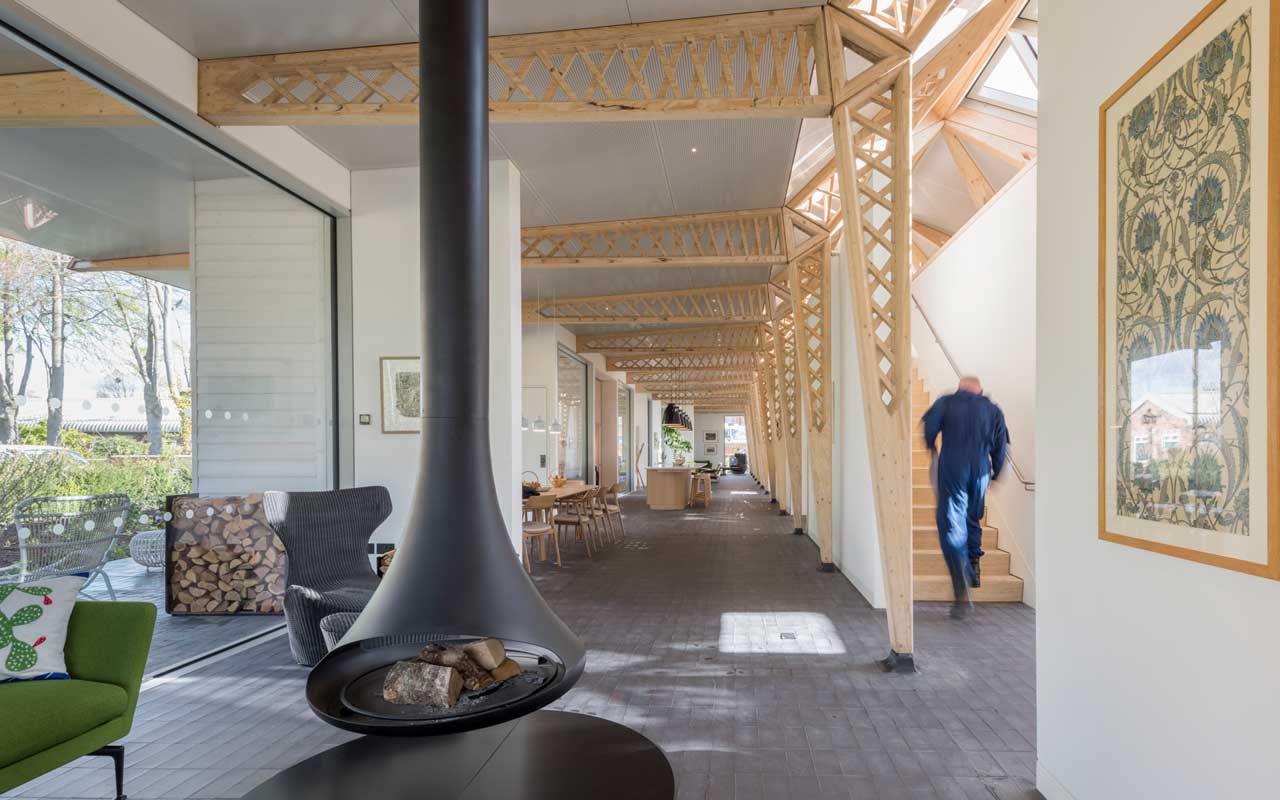 Maggies in Manchester is a recent addition to the growing number of Maggie's Centres that have been built in Britain and abroad, which provide emotional, practical and social support to people affected by cancer. They place great value on the power of architecture to lift spirits and aid the therapeutic process.
The building has sucessfully created a light and airy domestic atmosphere in a garden setting into which the protected spaces blend beautifully. The transition from internal to external at the greenhouse end is practically well arranged and attractive.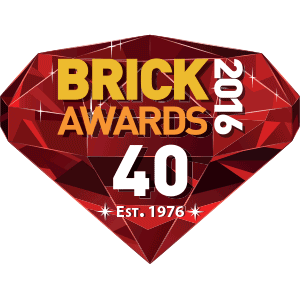 The purpose-made pavers have been used to "create exceptional brickwork techniques". This, with the careful consideration of detailing, combines to make a fantastic use of brick in an outdoor setting. See case study >>
2016 Best Innovative Use of Brick and Clay Products - Harvey Nichols Virgile & Partners
Staffs blue pistol slips and extruded brick slips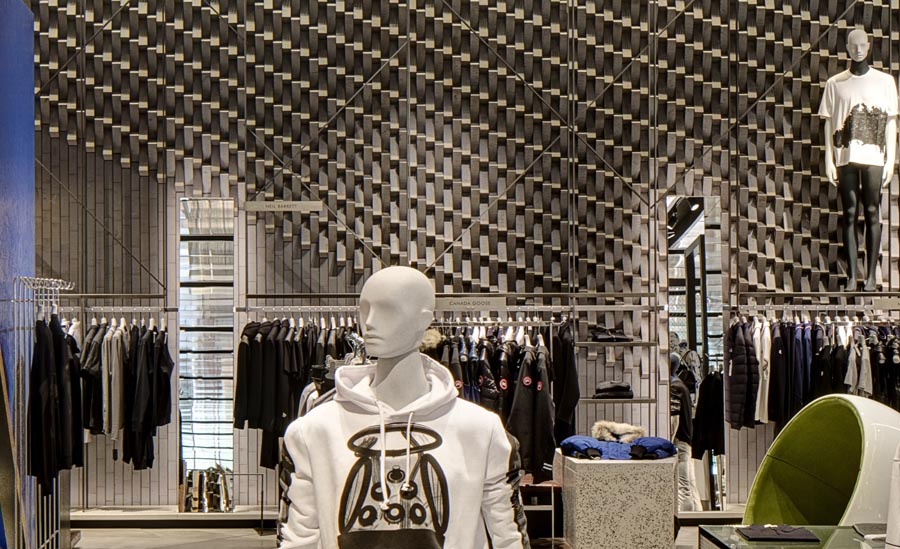 A bold and dramatic feataure wall has been created within a store famously conscious of its style, design and quality. Vertically coursed standard brick slips and pistol slips have been applied to the wall to create a 3D wave pattern that has an elegance and delicacy which, was considered "striking and attractive" by the judges. "Bold repetitive forms have been asssembled with neatness and precision and lit with care to achieve the subtle effects generated within the surface".
The 18mm extruded brick slips and pistol slips represent a remarkable feat of engineering and combine well with other materials to create a three-dimensional sculpture which is both eye-catching and well considered.
For a retail interior this sculpture shows "true innovative spirit" and contributes to the luxury feel of the store. See case study >>
Best Refurbishment and Renovation Project - Ace Hotel, Universal Design Studio
Staffordshire blue solid bricks and specials and matching Staffs blue brick slips
The judges thought this was a very high quality refurbishment of the former Crowne Plaza Hotels in London's developing Shoreditch area. The blue brick used has created a "uber-cool" feel which, with great craftsmanship, creates a sleek and modern look. See case study >>