Press Library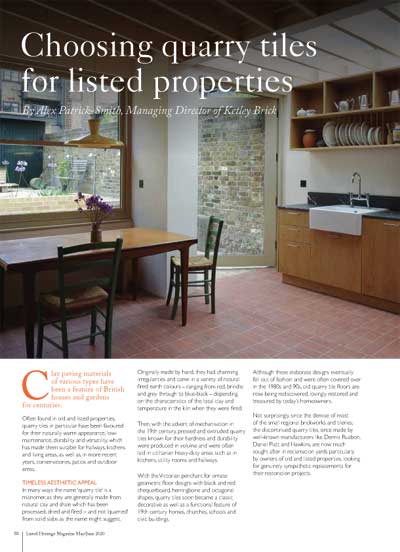 Conservation & Heritage Journal January 2020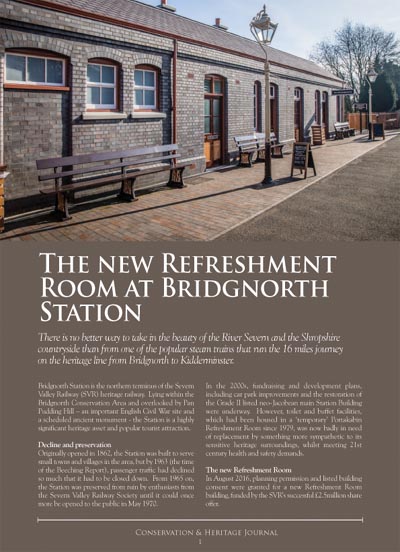 Wallpaper* November 2019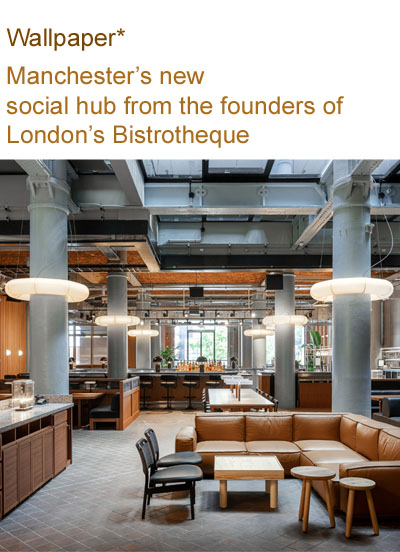 Ecclesiastical and heritage world Issue 81 Nov 19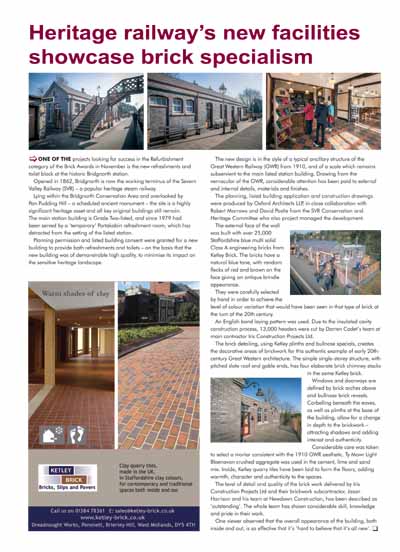 Tomorrows Tile and Stone October 2019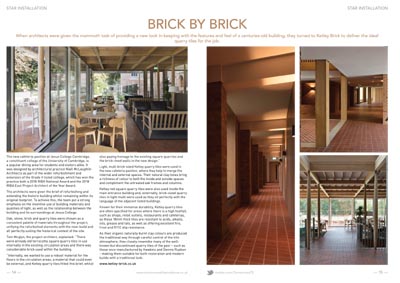 Your Build Summer 2019

tile & stone journal may 2019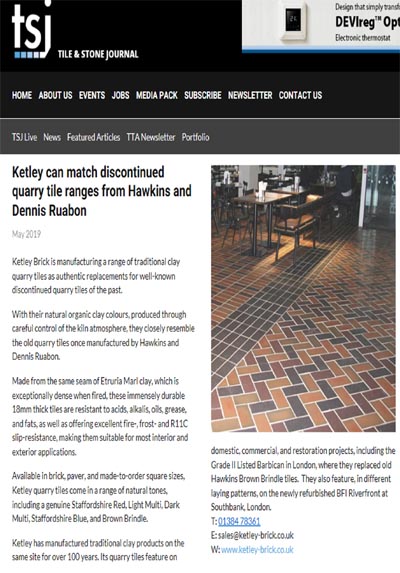 Architects Datafile May 2019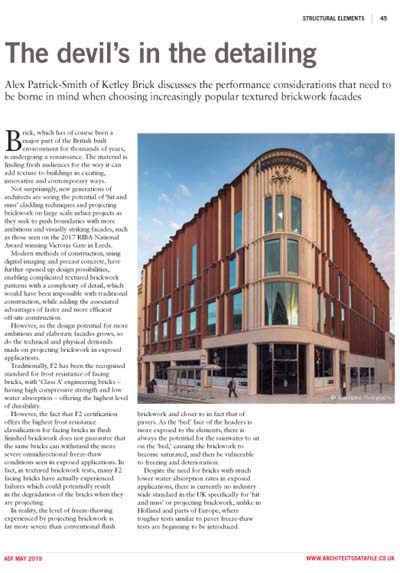 Eccesiastical and heritage world issue 78 Feb 2019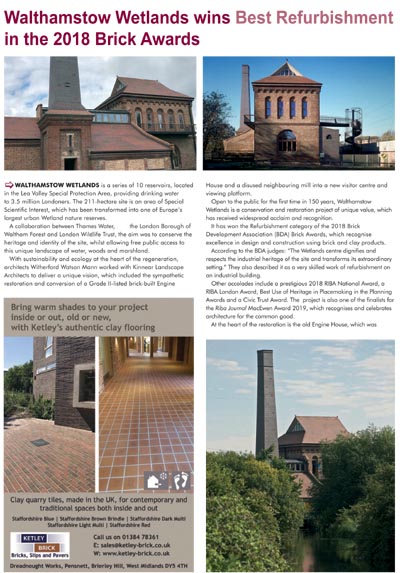 Refurb Projects February 2019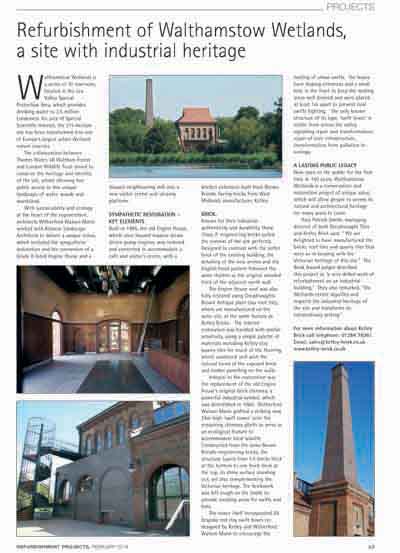 Express & Star December 2018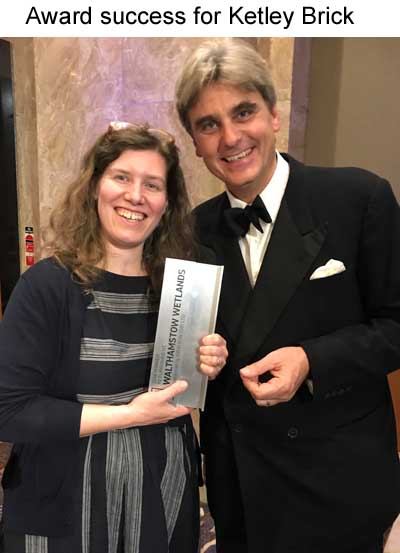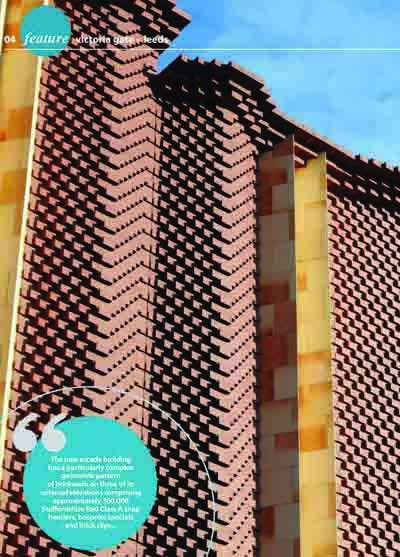 ABCD magazine revisits Victoria Gate Arcade in Leeds
Heritage & Traditional building August 2018

Specification today June 2018
Ketley quarry tiles at West Court Jesus College Cambridge as specified by Niall McLaughlin Architects. Click the image to read the article on material guidance.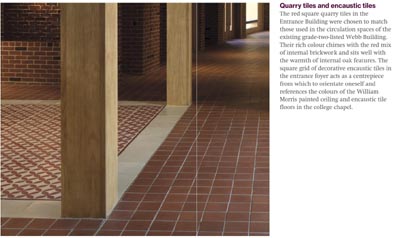 Buildingtalk June 2018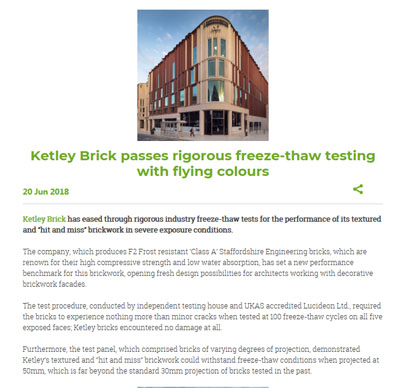 Professional House Builder and Property Developer June 18
Click to read article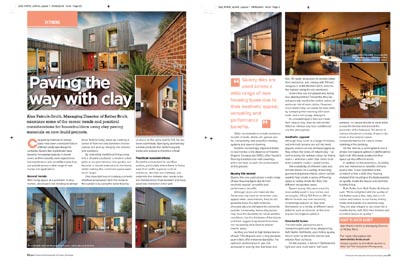 BBC Breakfast visit Ketley Brick May 18
Here are some clips
Professional Builders Merchant April 2018
A Face to Face interview with MD Alex Patrick-Smith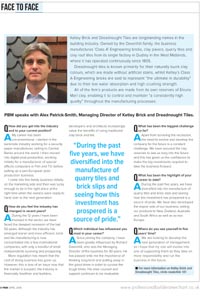 ABCD Magazine March 18
click image to read article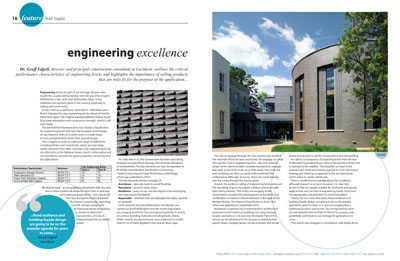 Professional Builder Magazine February 18
click image to read article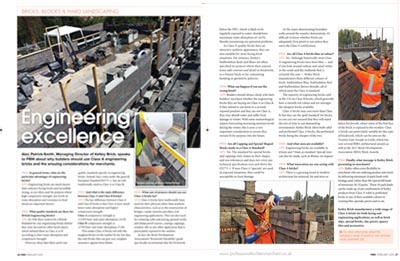 Listed Heritage Magazine Sept/Oct 16

Art of Design July 2016
Click image to read article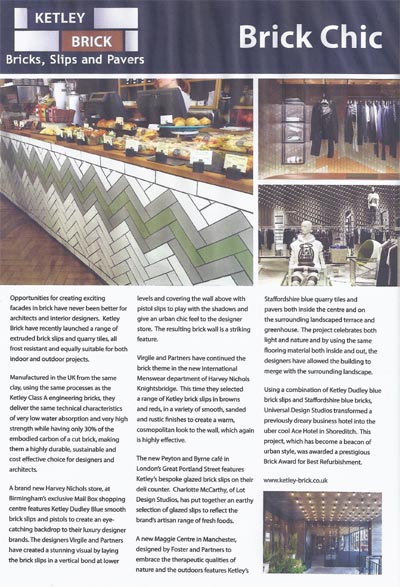 KeTley on The BBC November 2013
BBC Breakfast visited Ketley Brick and here is a snip from the footage that was broadcast nationwide.

The Ketley Brick Company
This video was produced by the BDA (Brick Development Association) .
Making bespoke specials