**Best Quality Special Offers**
These are best quality products. The quantities shown are only indicative as they can change quite rapidly.
Please contact us for exact prices as they will depend on the quantity required and the delivery address, but the prices listed below give an idea.
To see samples, please contact our sales office 01384 78361 or sales@ketley-brick.co.uk
Brown antique smooth brick slips or quarry tiles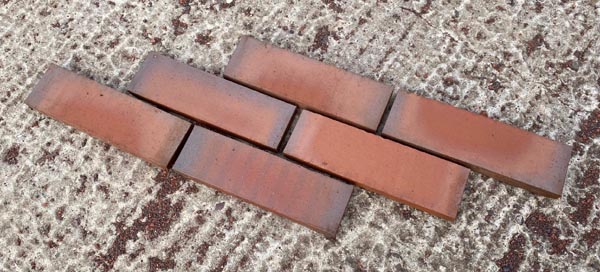 Varied tones of rich red, brown and blue multi-coloured brick slips with a smooth finish.
Price 45p per piece
**Commercial Quality Special Offers**
We also have a selection of commercial quality quarry tiles and brick slips in stock. These have not been graded as best quality for a variety of reasons. We have rigorous quality control and some quarry tiles and brick slips may be irregular in their colour markings or shape, or they may have small chips which will not effect their performance. We try to keep this list of our "in stock commercials" as up to date as possible but please be aware that quantities can change, and in order to appreciate their irregularities we would advise you to order a sample. They do offer excellent value for money.
Red 18mm brick slips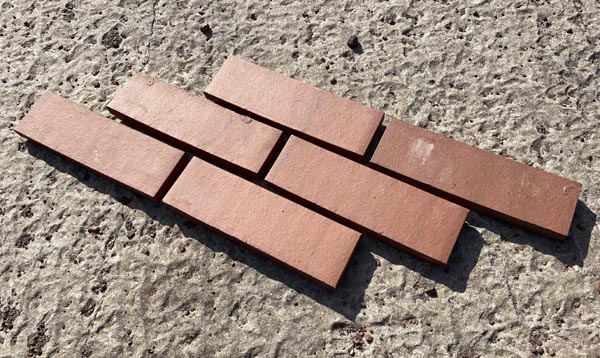 40p each
Mixed brindle (light and dark) 18mm brick slips/quarry tiles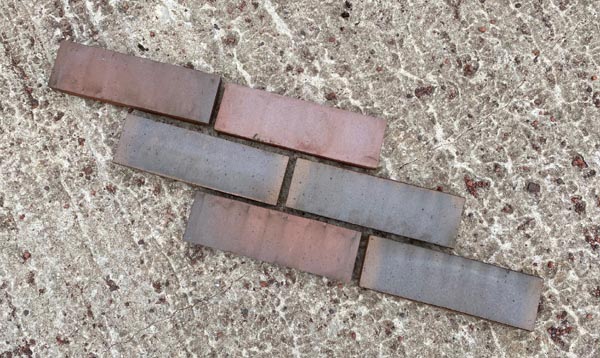 40p each
Red paver sized quarry tiles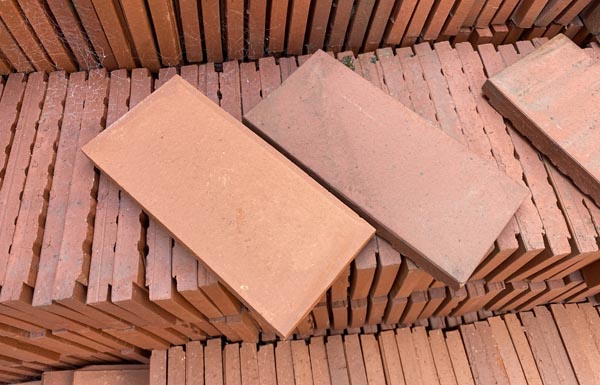 These tiles have more colour variations and surface markings than our best quality red tiles
70p each
Staffs blue 15mm brick slips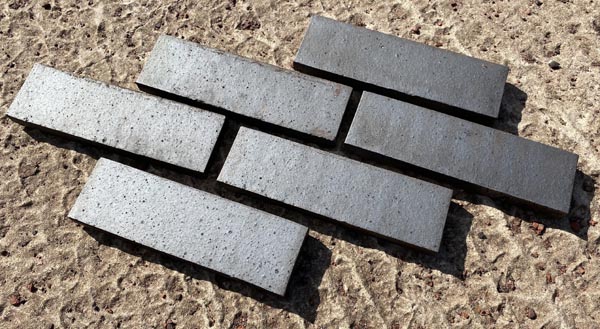 40p each
Staffs blue paver sized quarry tiles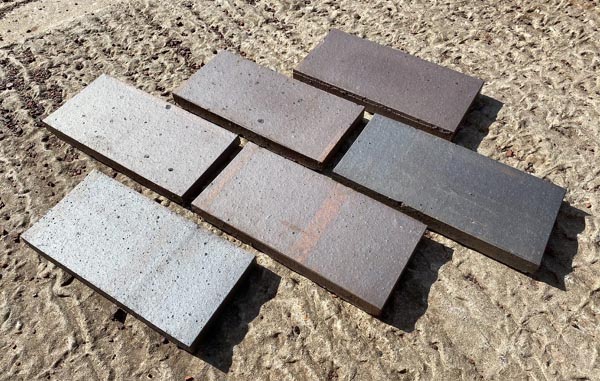 70p each
Brown brindle 18mm brick slips / quarry tiles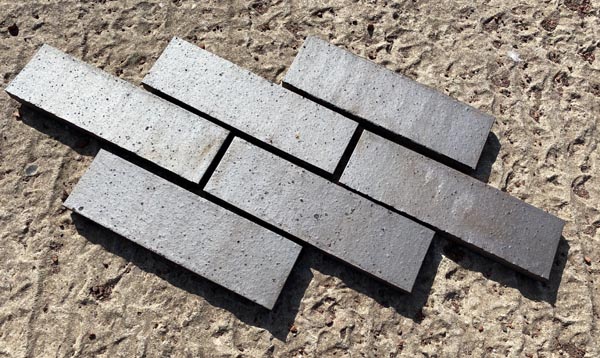 40p each
Brown brindle paver sized quarry tiles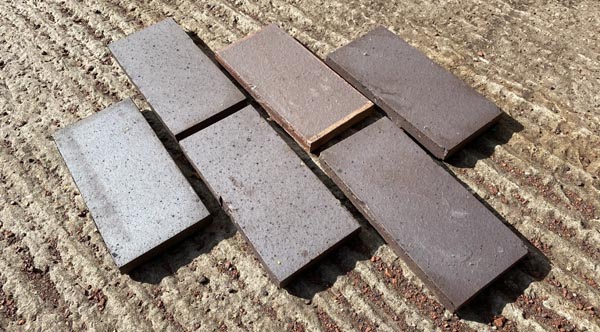 70p each