Harvey Nichols, Mailbox, Birmingham
Winner - Best Innovative Use of Clay & Brick Products 2016 Brick Awards
Staffs blue 18mm brick slips and pistols
Architect - Virgile and Partners
Contractor - Portview Fit Out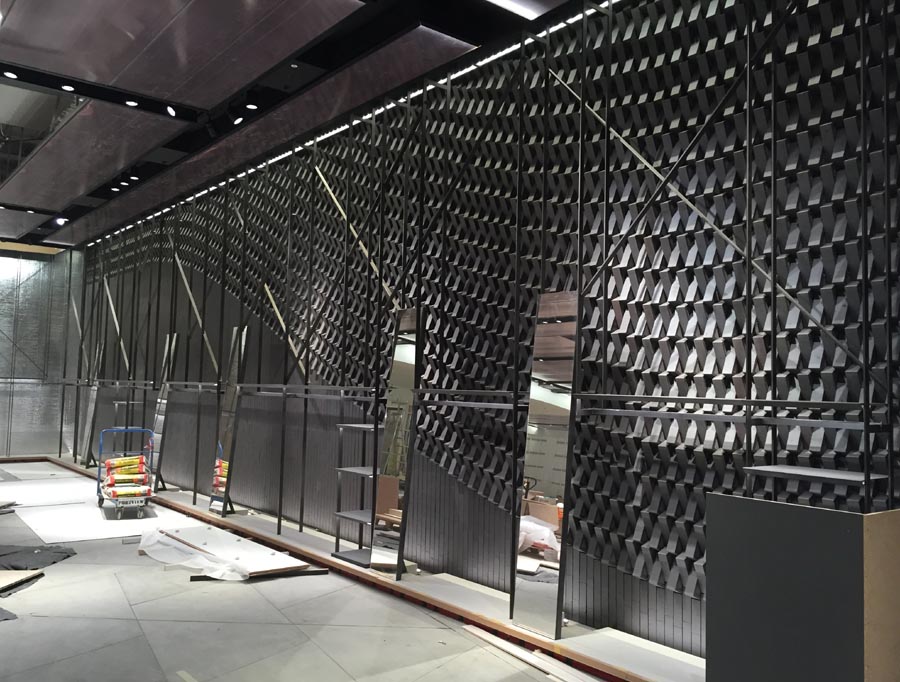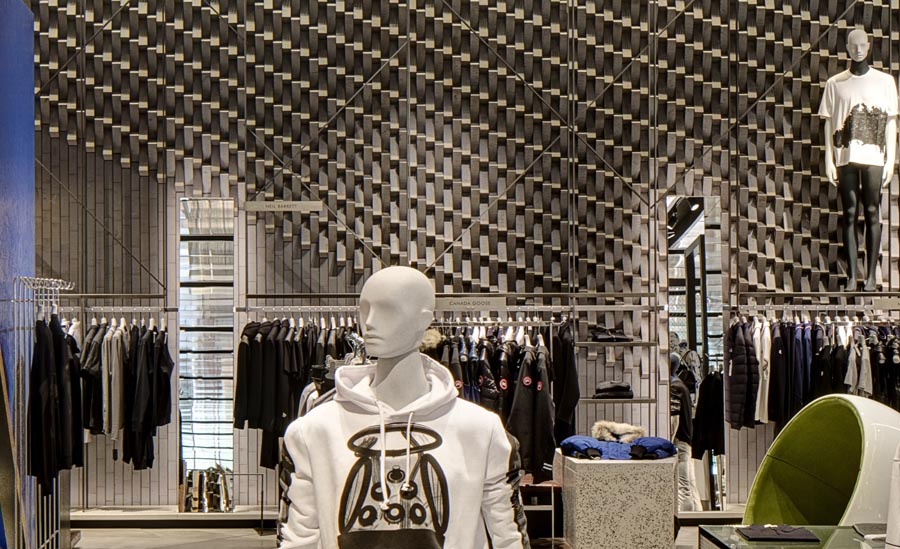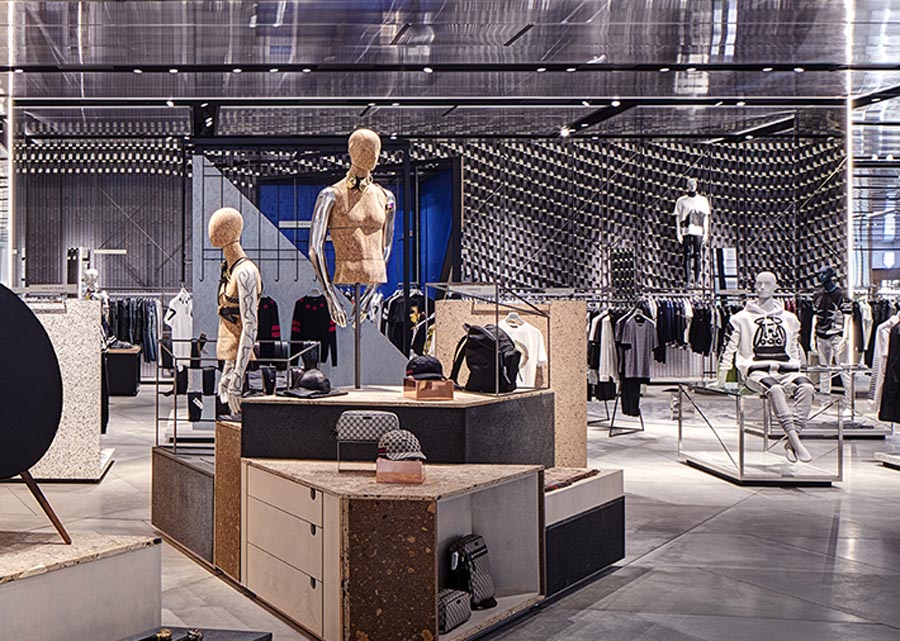 A brand new Harvey Nichols store, at Birminghams's exclusive Mail Box shopping center features Ketley Staffs Blue smooth brick slips and pistols to create an eyecatching backdrop to the luxury brands. Designers, Virgile and Partners, have created a bold and dramatic feature wall within the store famously conscious of its style, design and quality. Vertically coursed standard brick slips and pistol slips have been appied to the wall to create a fluid wave with an elegance and delicacy not often associated with brick. Using timber bricks, the slips and pistols have been bonded to the wall to create a three dimensional sculptural pattern with a sence of motion, offering a dramatic backdrop to the product display.
to the wall to create a 3D wave pattern that has an elegance and delicacy which, was considered "striking and attractive" by the judges of the prestigious Brick Awards. "Bold repetitive forms have been asssembled with neatness and precision and lit with care to achieve the subtle effects generated within the surface".
The 18mm extruded brick slips and pistol slips combine well with other materials to create a three-dimensional sculpture which is both eye-catching and well considered. For a retail interior, this sculpture shows "true innovative spirit" and contributes to the luxury feel of the store.