Newbuild passivhaus in Hampshire
Ketley Staffordshire light and dark multi Quarry tiles
Architect - Ruth Butler Architects
Landscape Designer - John Brooks
Photography by Peter Langdown Photography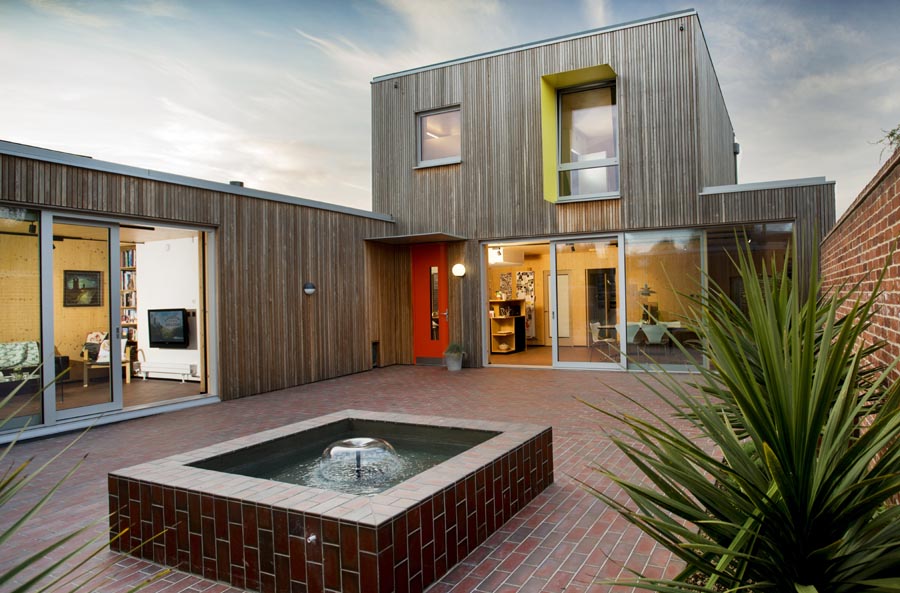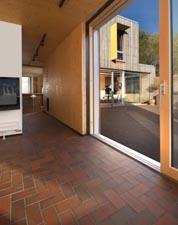 This low energy family home was designed by Ruth Butler Architects and features a combination of timber cladding and clay quarry tiles both inside and out. By using quarry tiles for the flooring throughout, the inside living space flows seamlessly out onto the terrace through the sliding patio doors uniting the 2 areas. For the interior, the architect uses different bond patterns, both a herringbone pattern as well as a running bond to demarquate different areas. Similarly the landscape architect has designed 2 areas of running bond tiles running perpendicular to each other accross the terrace and this has a similar effect of breaking up the outdoor space into 2 defined areas.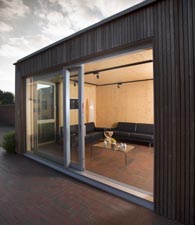 Inside the quarry tiles are light multi and outside they are a blend of light and dark multi, introducing a greater variety of warm clay tones that add further interest and complement the natural timber cladding of the building.
In addition to the aesthetics, it was also important to Ruth to find a VOC free flooring material that would give the best possible air quality inside the house and promote healthy living. She comments "We're delighted with the quality of the Ketley quarry tiles, they add a rich colour and texture to our home, linking inside and outside in a seamless way. They are also integral to our vision for a healthy home, with VOC-free finishes and excellent indoor air-quality".