Projects specifiying Ketley Brick have won 2 catagories in 2023 prestigious Brick Awards and been commended in a further 2 catagories

Ketley's new Brixel bricks provide a new way of creating complex patterns, designs, images or logos in brickwork relief without the need for costly bespoke bricks. This brick tribute to HM Queen Elizabeth II is currently on display at the Brickworks Museum in Southampton.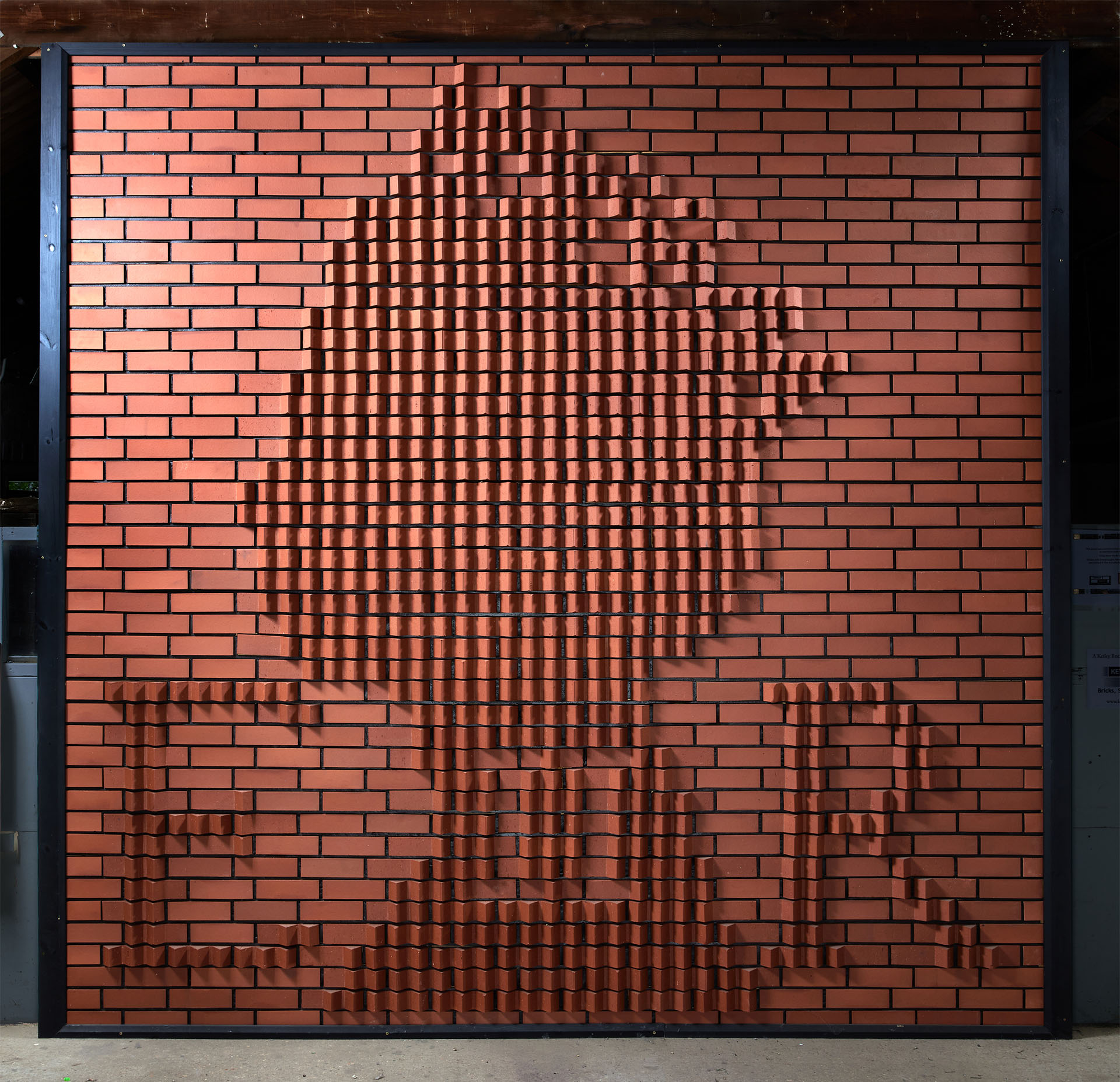 The 3.5 x 3.5 metre royal silhouette is the first textured brickwork design of its kind and scale to be developed using pioneering 'Brixel' technology. The result is a unique work of detail and complexity, made up of 676 Ketley Staffordshire red machine- extruded engineering bricks, including 5 distinct pyramidal-shaped brixel elements.
The modern sharp-edged aesthetic and traditionally fired natural tones of Ketley's Class A engineering bricks add warmth and precision to this intricate façade of subtly changing light and shadows, whilst ensuring the structure's longevity. See case study>>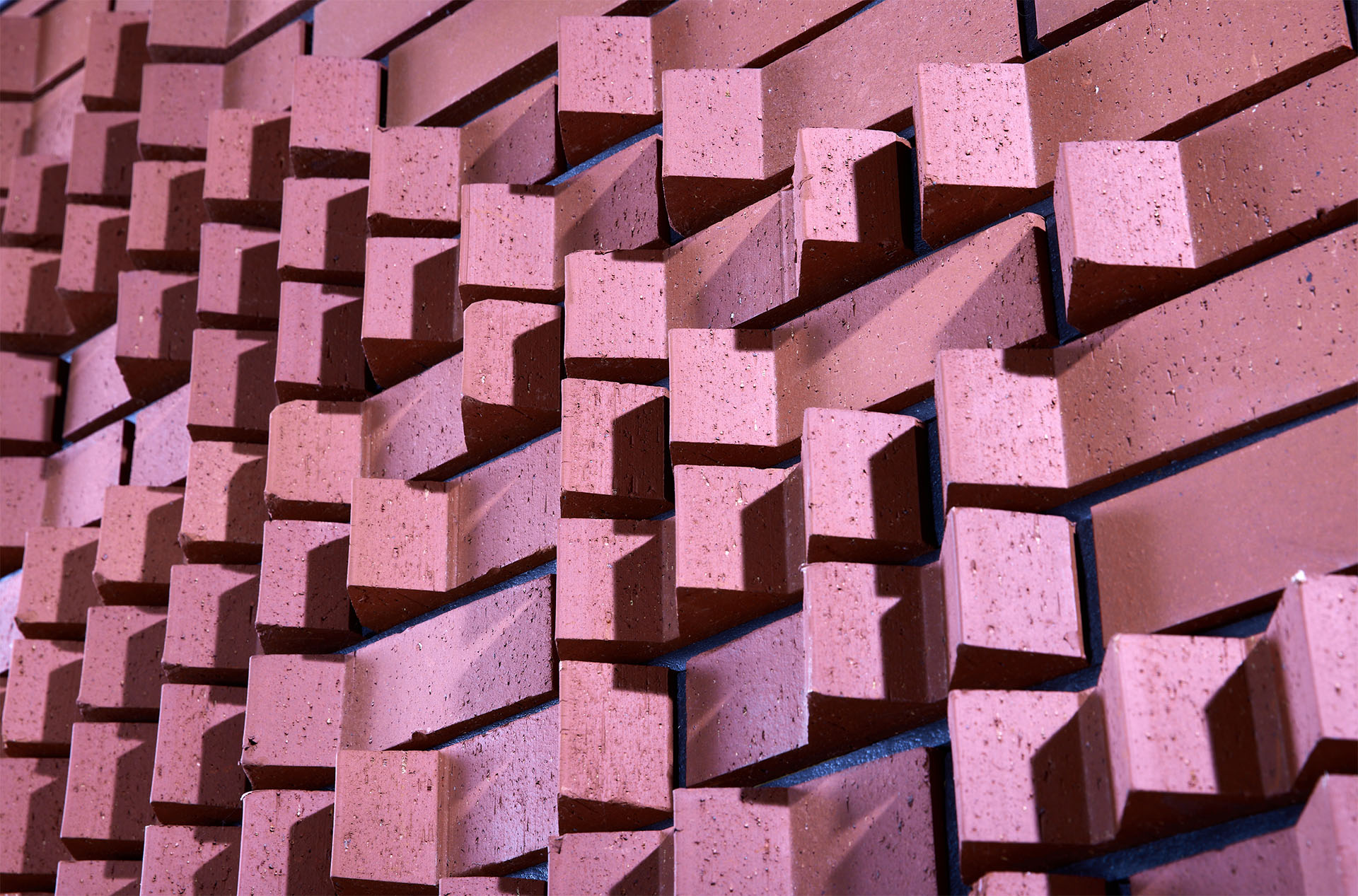 The design approach by Niall Mclaughlin Architects was to consider this project as a new civic building. Referencing Georgian streetscapes, churches and town halls the new building uses brickwork both inside and out, complementing and enhancing the historic red brick terraces in the area. Structural and vertical forces found in the game of rugby are expressed though brick and vault detailing in the building as well as through the Ketley quarry tile floors. The architects used Staffordshire light multi quarry tiles and their subtle colour variations obtained through expert control of the kiln atmosphere provide an excellent match to the walls and give a sence of the interior spaces being carved out of a solid brick mass. See case study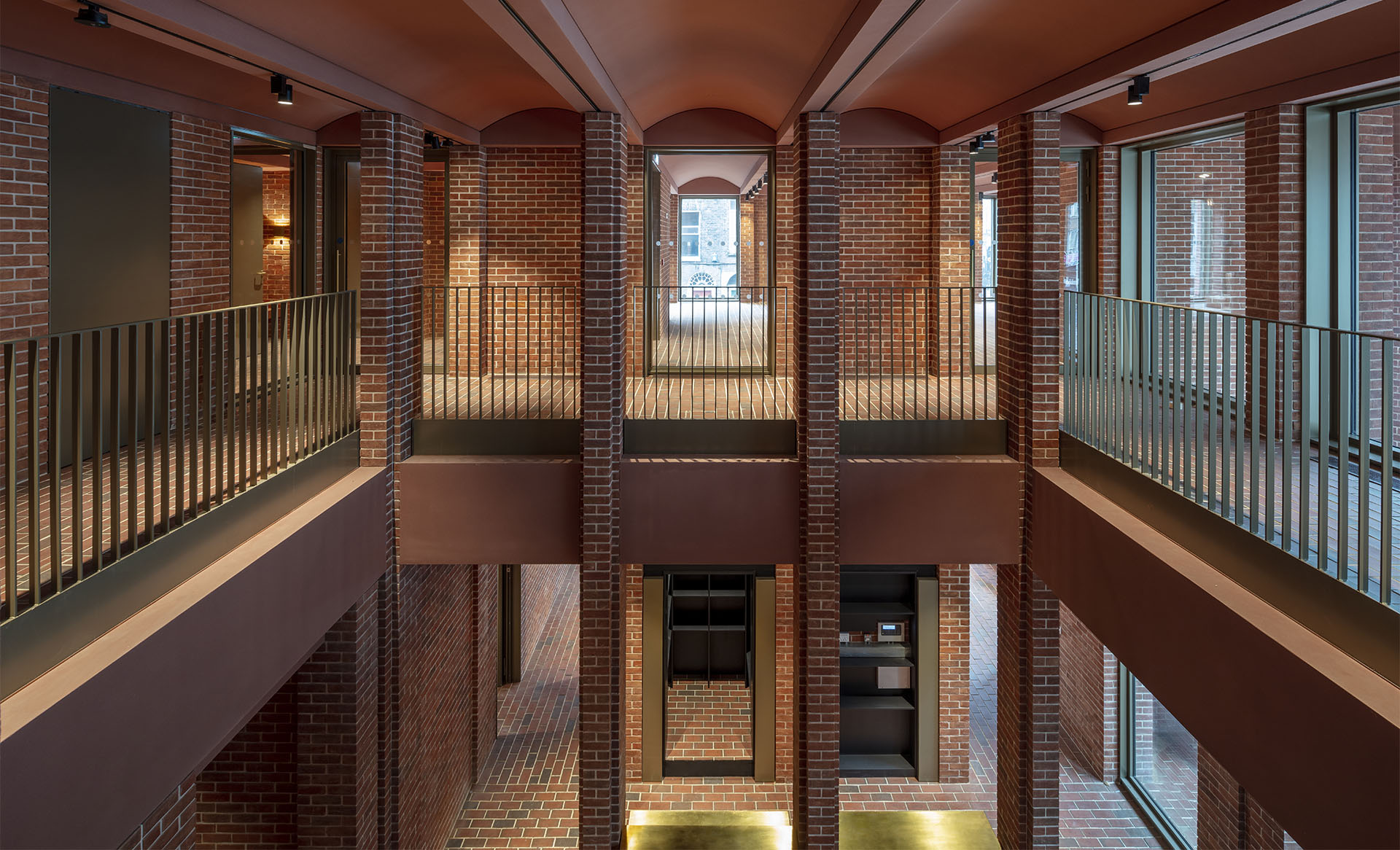 Eton College Aquatic Centre Commended in Education
The Sports and Aquatics Centre was conceived of as a brick building from the very start. Although the site is somewhat apart from the main school, in a more woodland setting, it continues the College's tradition of finely crafted brick buildings. Michelmersh, Northcot and Coleford bricks were used, as well as Ketley red clay quarry tiles. The red clay quarry tiles are laid internally in a herringbone pattern with a stack bonded border.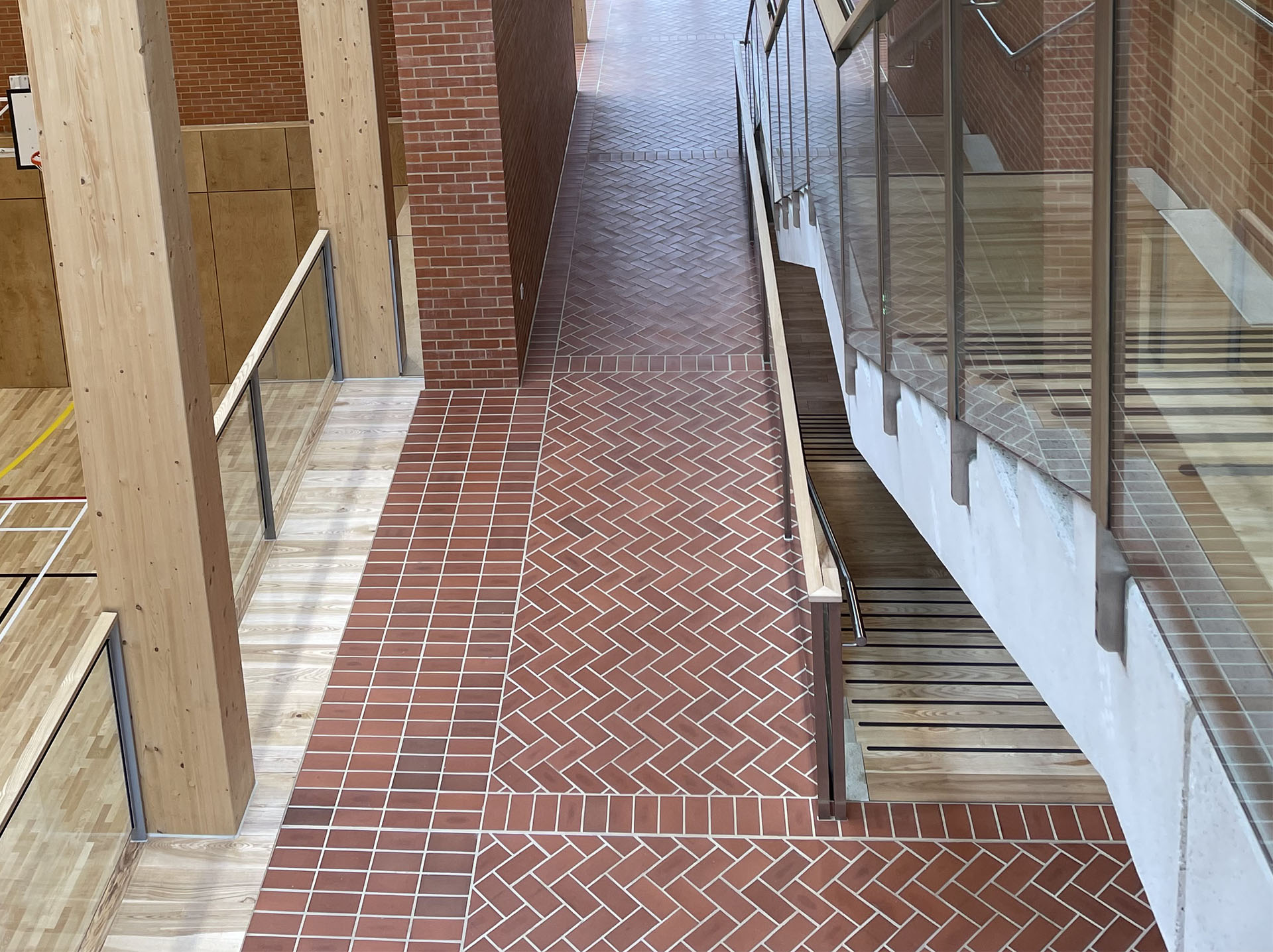 A project specifying Dreadnought Tiles has also been commended!
Manber Jeffries House
This rear extension by James Alder Architects is wrapped in Dreadnought Staffordshire red sandfaced clay tiles. The roof tiles flow down from the pitched roof, which forms a vaulted ceiling inside, over the vertical with matching cloaked verges and monoridges making the transition from the roof to the walls. The focus is on detail and external angles are used to neatly finish off the corner. The use of Dreadnought plain clay tiles on this project was central to the design. See case study>>