Mustard Wharf Leeds
Ketley Staffs Blue Quarry Tiles
Architects - Lister + Lister
Developer - Legal and General
Main contractor - Sir Robert McAlpine
Fitter and tile contractor - G F Holding
Photography by Paul Karalius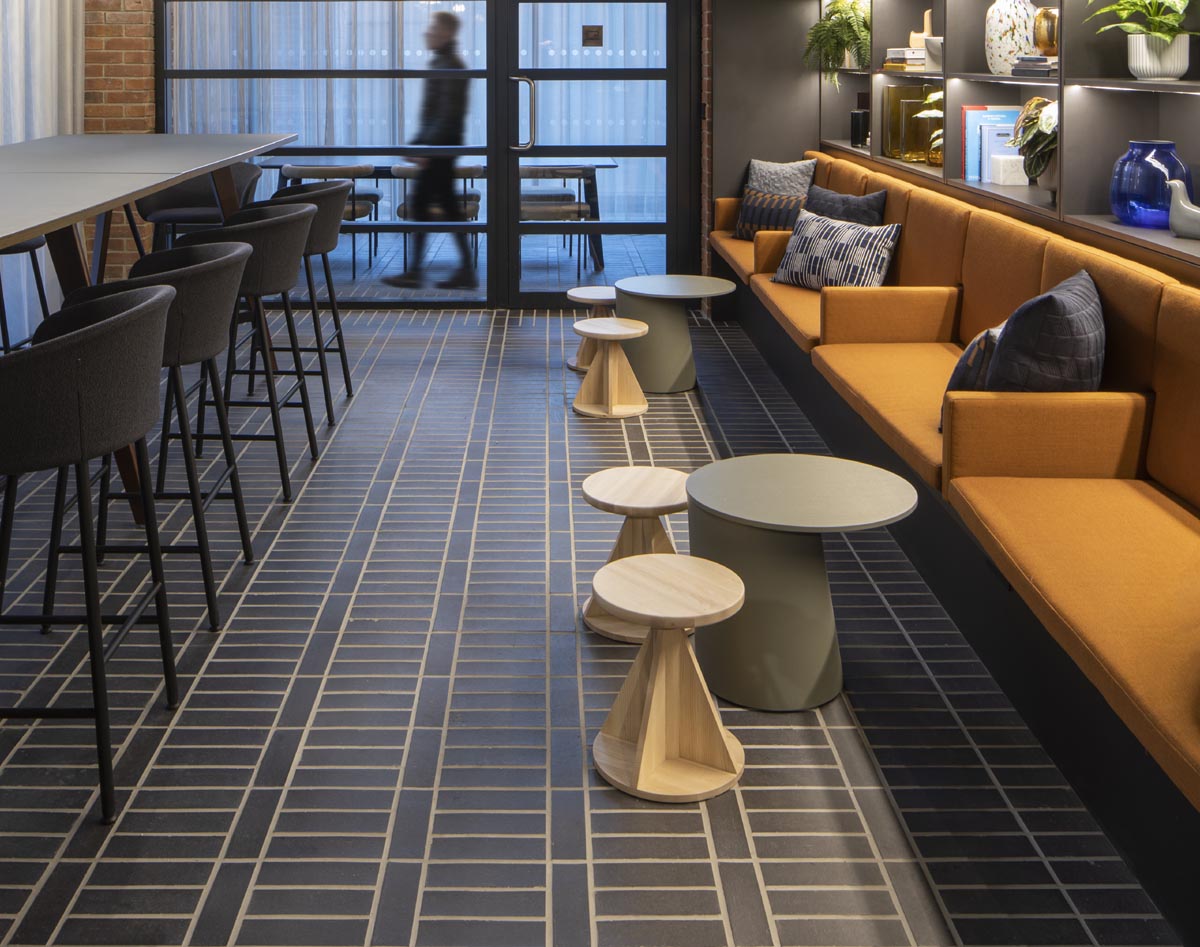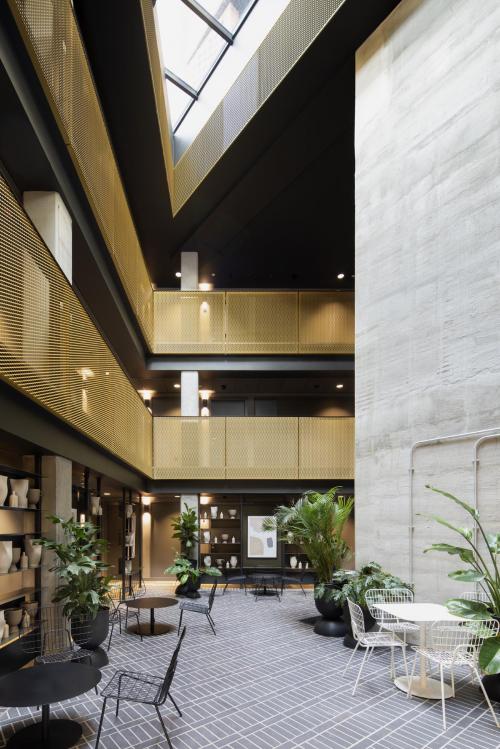 Mustard Wharf is a new boutique build-to-rent residential scheme of 247 luxury apartments over 3 separate buildings within the South Bank regeneration area in Leeds, built by Sir Robert McAlpine.
The scheme includes some exceptional amenities for residents including a clubhouse, private dining, gym and roof gardens and the finish is high quality and contemporary. Ketley quarry tiles have been installed in many of these shared spaces.
"There are many Victorian brick buildings in the South Bank regeneration area including the iconic Tower Works chimneys which sit alongside Mustard Wharf", explains Architect Andrew Lister, "so we decided to bring the brick inside the building quite early on in the project. The Ketley Staffordshire blue quarry tiles allowed us to change the colour but maintain the texture of brick through the flooring." Ketley's Quarry tiles suit the historical context of the surrounding area well, they are traditional, authentic clay flooring tiles and yet they add to a highly contemporary feel within the shared spaces of this project.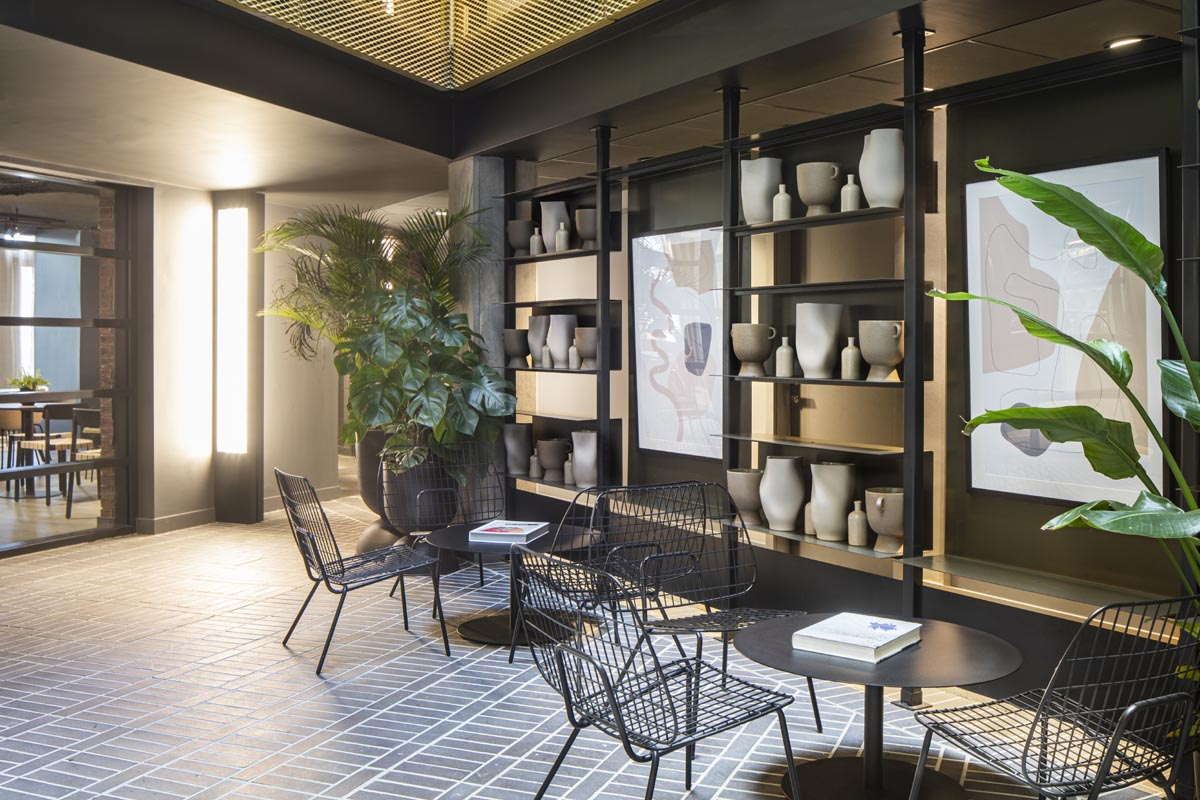 The architects have been bold with their use of laying patterns and the brick sized tiles have been laid as a border in the entrance and around the perimeter of the space whilst in the infill space, a pattern of one brick sized tile alongside 3 perpendicular tiles has been used and in some of the spaces this is offset at an angle from the border. "The setting out of the tiles started as a border with infill, like around the entrance matting, where the inner tiles had a different setting out. We found the change in direction helped make this more apparent but also gave the floor a more domestic scale," explains Andrew Lister. The result is striking and the project is a great example of how effective the creative use of laying patterns can be.