A modern house
Ketley brown brindle quarry tiles and brown brindle bricks
Architects - Rural Office
Photography Jim Stephenson
Learn more about this lovely project at How this Arts and Crafts-inspired contemporary home in Farnham, Surrey, supports its owners' health and wellbeing | Journal | The Modern House and watch their video here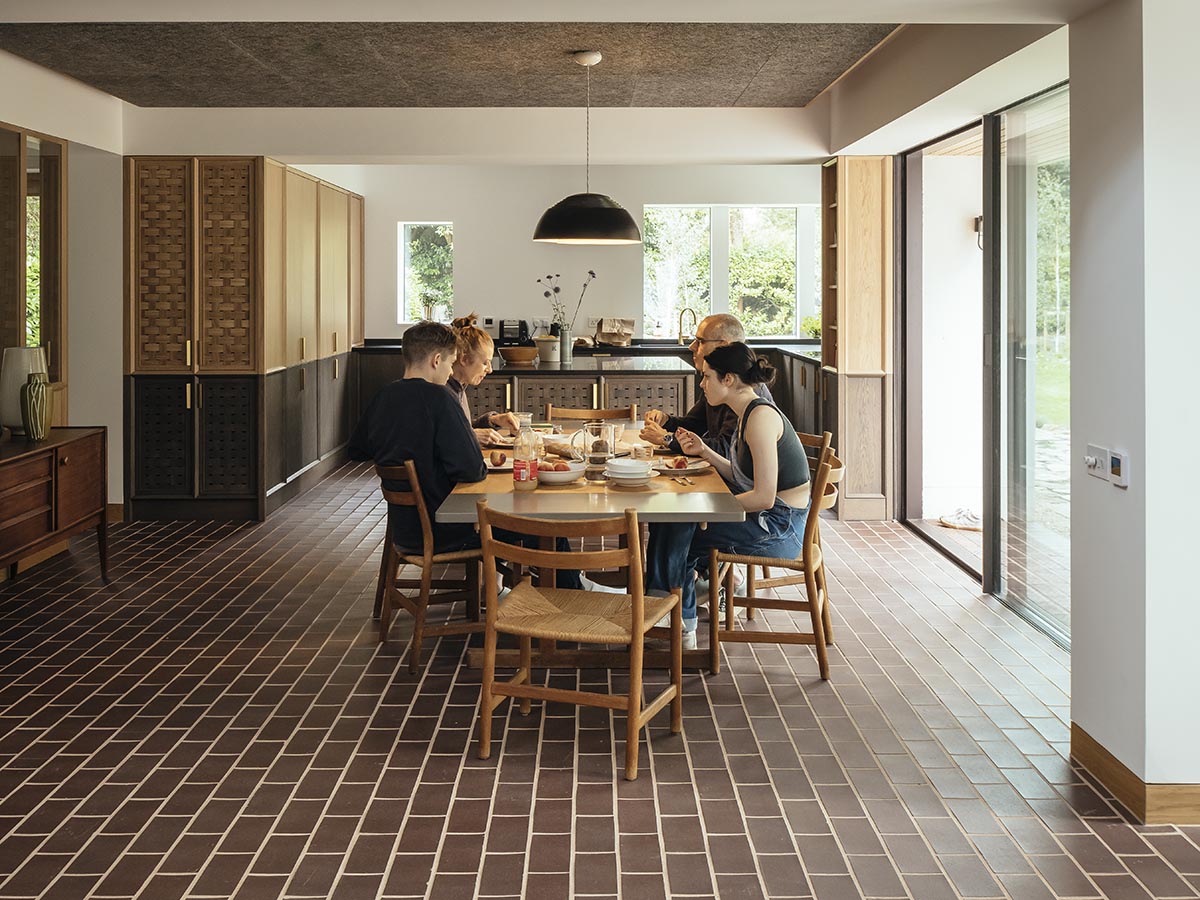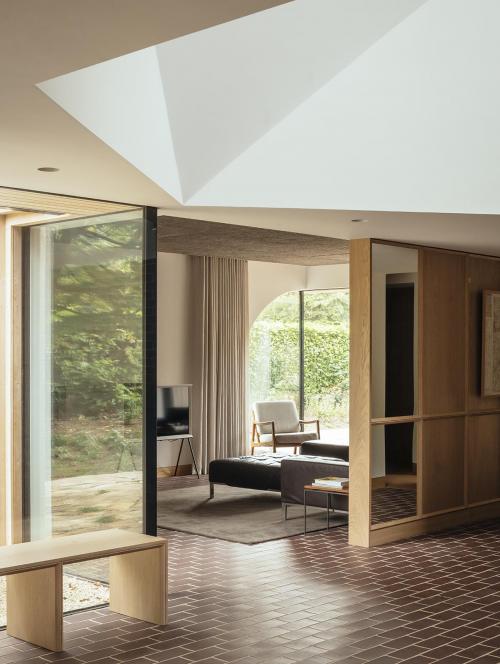 After looking into a number of different designs to alter their existing house and make the space work better for them and their family, Ben and Claire Macland decided that building from scratch would be the better option to achieve what they wanted.
Their plot lies in a conservation area and while the couple were keen to create something that would fit in with the local vernacular, they were also keen to build themselves a contemporary home.
The surrounding area is steeped in Arts and Crafts history with Edward Lutyens first project, the 1897 Munstead Wood closeby and architects Rural Office wanted to reference the Arts and Crafts Movement but in a 21st Century way. Bespoke oak carpentry and Ketley brown brindle clay quarry tiles, and matching Ketley brown brindle bricks were selected as key components of a minimal palette of natural materials, constant throughout the building.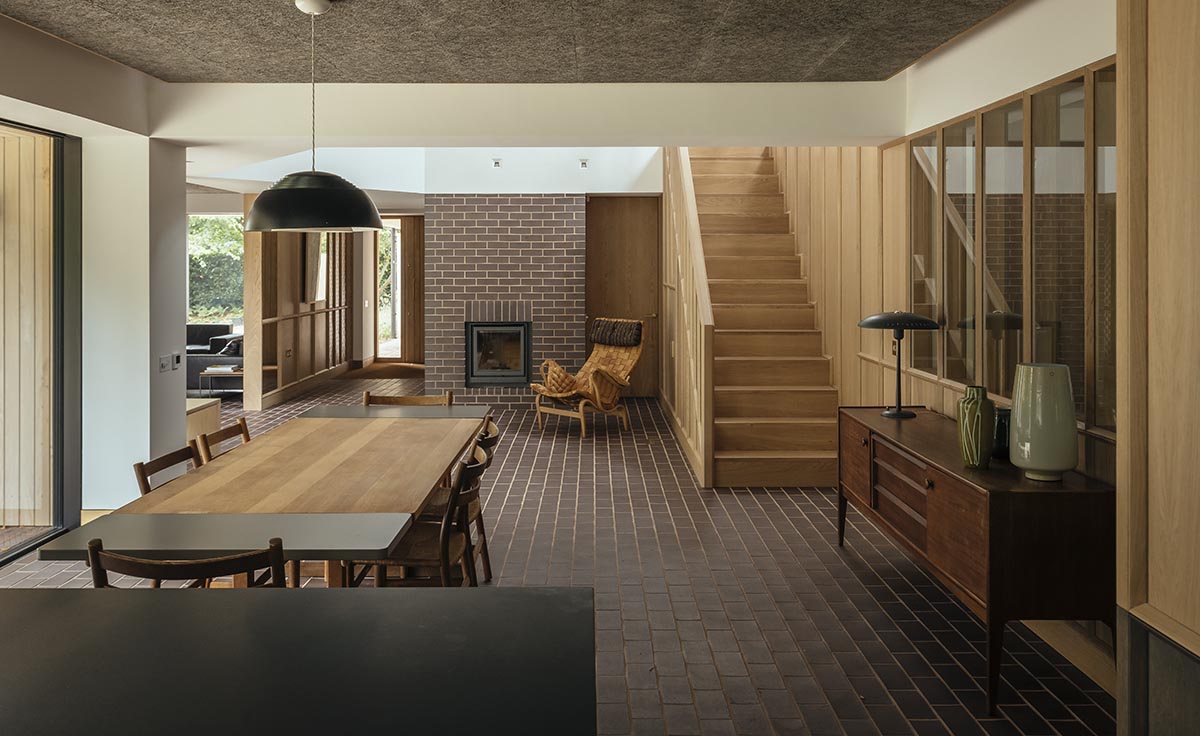 Rural Office have specified Ketley clay products on a number of projects in the past and have found that their use and detailed finish can affect the alignments and casements etc. They have found that the best result is achieved if the bricks and quarry tiles are considered early on in the project and that is exactly what they did here. The use of Ketley brown brindle quarry tiles here have allowed the spaces to flow throughout the ground floor. From a practical viewpoint, Ketley quarry tiles are extremely hardwearing and durable. They do not require any sealing like terracotta tiles as they are fired at extremely high temperatures in the kiln and their surface is almost vitrified. They have very low water absorption and are highly resistant to staining. A high thermal conductivity means they are a great flooring solution for underfloor heating, which is fitted here throughout the ground floor.
The clay floor tiles not only look great, but they also help to create a space for living in....for riding boots and for bikes, and for wellingtons and for all the comings and goings of a busy family life!