Brick Award Winners
Best Outdoor Space Brick Awards 2016 - Maggies Centre, Manchester by Foster + Partners
Staffs Blue square edged pavers, quarry tiles and purpose made specials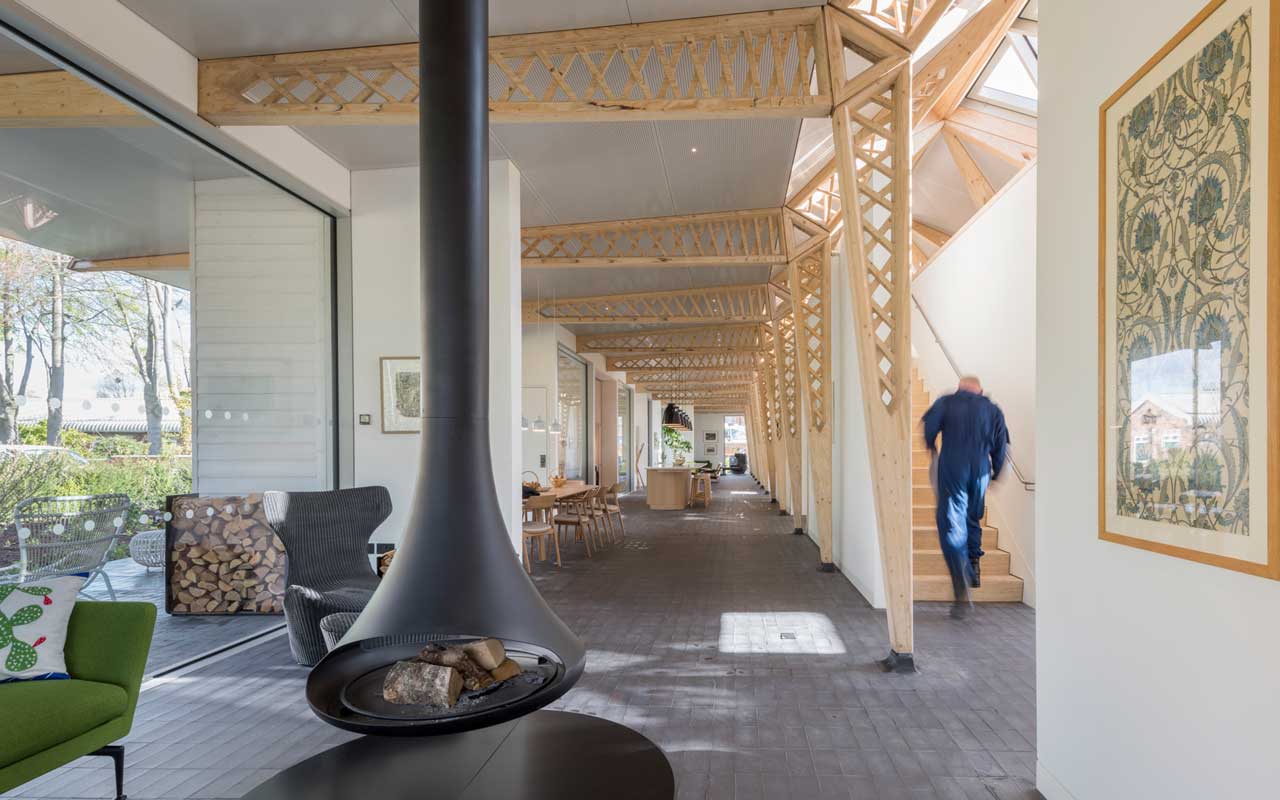 Maggies in Manchester is a recent addition to the growing number of Maggie's Centres that have been built in Britain and abroad, which provide emotional, practical and social support to people affected by cancer. They place great value on the power of architecture to lift spirits and aid the therapeutic process.
The building has sucessfully created a light and airy doestic atmosphere in a garden setting into which the protected spaces blend beautifully. The transition from internal to external at the greenhouse end is practically well arranged and attractive.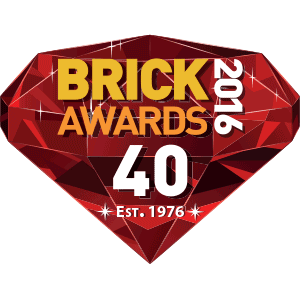 The purpose-made pavers have been used to "create exceptional brickwork techniques". This, with the careful consideration of detailing, combines to make a fantastic use of brick in an outdoor setting. See case study >>
Best Innovative Use of Brick and Clay Products Brick Awards 2016 - Harvey Nichols Virgile & PArtners
Staffs Blue pistol slips and extruded brick slips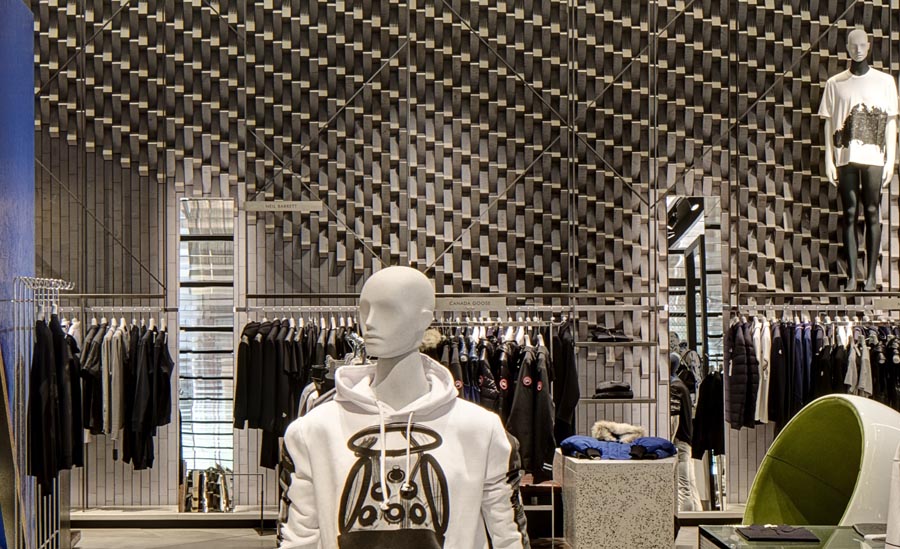 A bold and dramatic feataure wall has been created within a store famously conscious of its style, design and quality. Vertically coursed standard brick slips and pistol slips have been applied to the wall to create a 3D wave pattern that has an elegance and delicacy which, was considered "striking and attractive" by the judges. "Bold repetitive forms have been asssembled with neatness and precision and lit with care to achieve the subtle effects generated within the surface".
The 18mm extruded brick slips and pistol slips represent a remarkable feat of engineering and combine well with other materials to create a three-dimensional sculpture which is both eye-catching and well considered.
For a retail interior this sculpture shows "true innovative spirit" and contributes to the luxury feel of the store. See case study >>
Best Refurbishment and Renovation Project - Brick Awards 2014 - Ace Hotel - Universal Design Studio
Staffordshire Blue solid bricks and specials and matchinkg Staffs Blue brick slips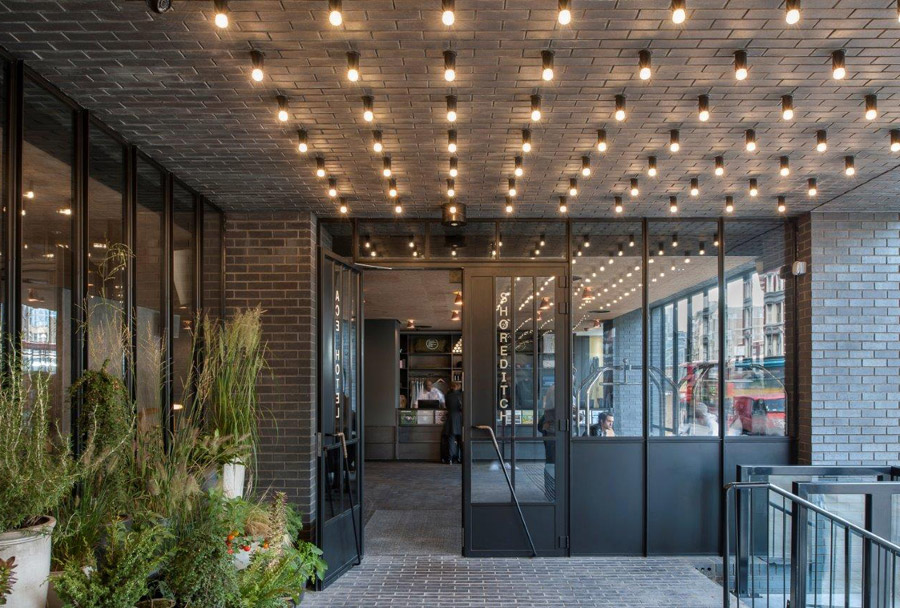 The judges thought this was a very high quality refurbishment of the former Crowne Plaza Hotels in London's developing Shoreditch area. The blue brick used has created a "uber-cool" feel which, with great craftsmanship, creates a sleek and modern look. See case study >>