A stacked creasing tile extension
Read more about this project in AJ
Clay Tiles - Dreadnought handmade deep red roof tiles and Ketley creasing tiles
Architects: Dominic McKenzie Architects
Photography: Will Pryce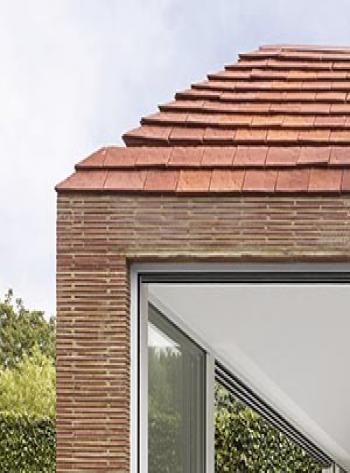 This 1950's house in Hertfordshire has been owned by the same family for over 50 years and when the current owner inherited it, she engaged Dominic Mckenzie Architects to carry out a radical renovation. The owner had worked in an international Architects practice herself and was keen to create a design led home for her and her family.
Dominic Mckenzie has constructed a bold new extension which connects the house with its large garden and surroundings and at the same time brings contemporary freshness to the project. The extension is clad in Ketley clay creasing tiles in Staffordshire red. They are not commonly used in this way (more usually being used for cappings, copings, external cills, corbelling, arches etc) but their use here brings an intricate texture and delicate detail to the building. Dominic continues this detail on the external wall in the garden.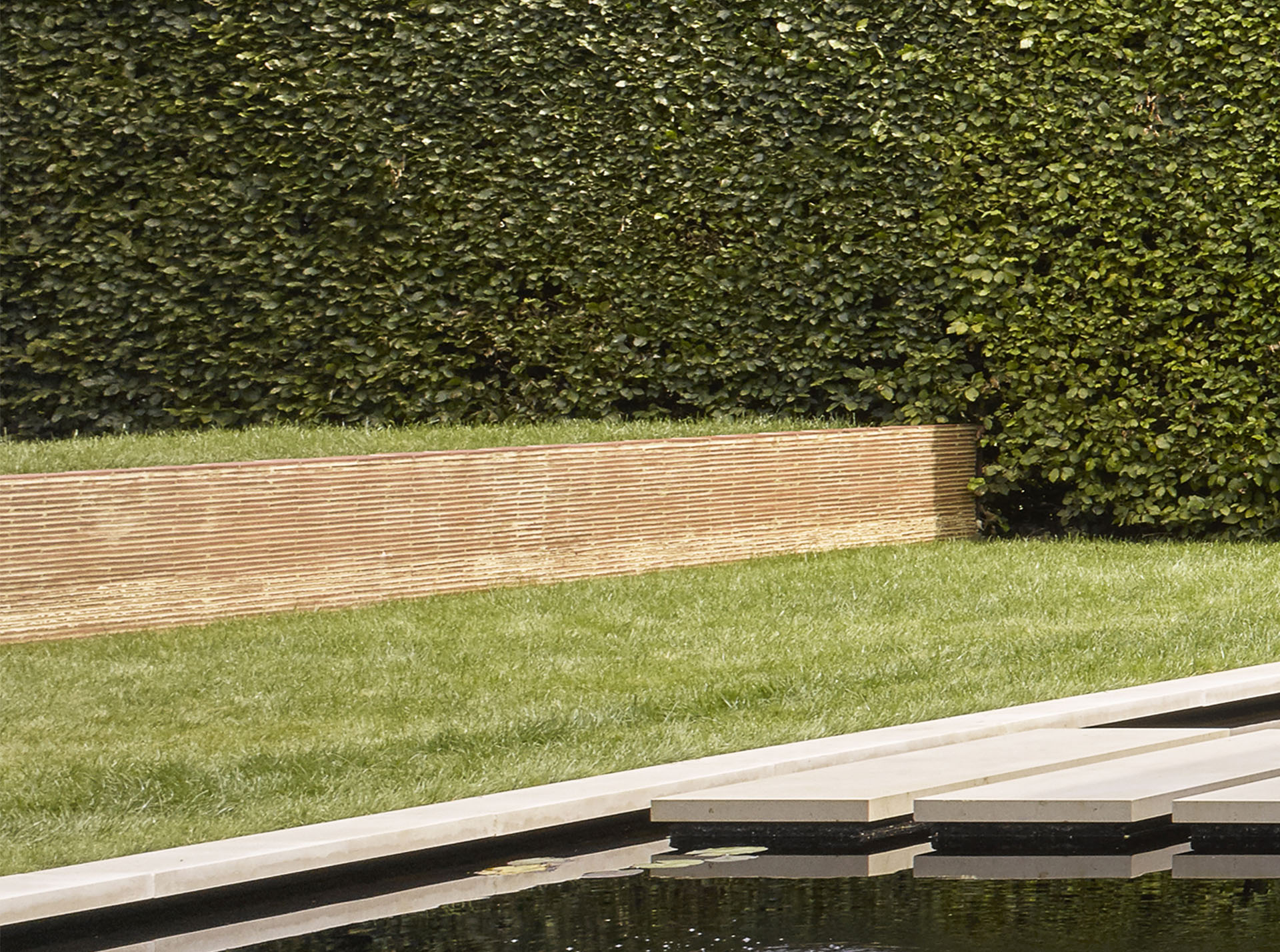 Dreadnought handmade clay roof tiles, made in the same factory as the Ketley creasing tiles, are used on the roof of the extension. Their traditional Staffordshire red colour matches the natural clay colour of the creasing tiles. The pitch of the roof of the extension follows the pitch of the main house and a shallow pool surrounds the new building reflecting both light and the sound of water into the house.
The architect has sought to achieve a balance between the urban and the rural, and by using high quality clay building products for the external envelope, the new extension blends well with the prevalent Arts and Crafts style and introduces both surprise and delight to this suburban home.