Textured Brick Extension
Architect - Mulroy Architects
Images - Daniel Glasser
Brick - Ketley Staffordshire blue facing bricks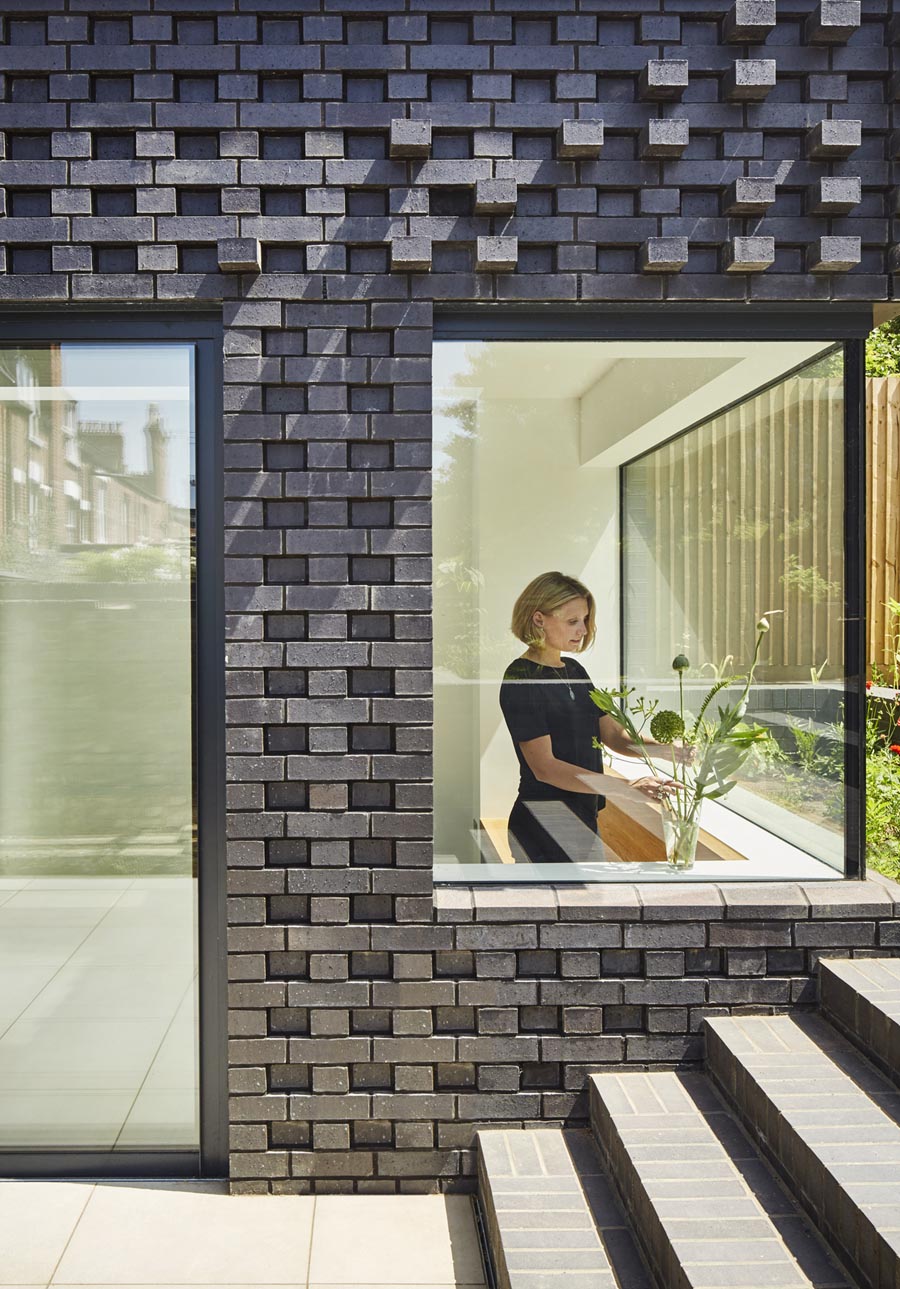 This striking extension of an end of terrace Edwardian home uses Staffordshire blue bricks to contrast with the existing yellow stock brick. The contemporary design, by Mulroy architects, features both projecting and hit and miss brickwork to create shadows and texture in the building and the use of matching Staffordshire blue bricks on the terrace, laid on edge, connects the building with the outside space.
The freeze-thaw experienced by textured and "hit and miss" brickwork is severer than that experienced by conventional flush brickwork, which means bricks with very low water absorption properties are required. Ketley are the only manufacturer to have tested their bricks specifically for these types of textured brickwork and they can give specifiers the confidence of having laboratory test evidence of Ketley's freeze thaw performance . Mulroy Architects specified Ketley Class A bricks knowing they had the right characteristics for this type of exposed brickwork. They were also looking for a brick with the right aesthetics for the project and they liked Ketley's traditional staffordshire blue which takes on different tones according to the light and provides a striking yet sympathetic contrast to the existing buff brick.
Mulroy were also impressed by the options that Ketley offered within their Staffordshire blue range in terms of sizes, solids and perforateds.