Stacked tile extension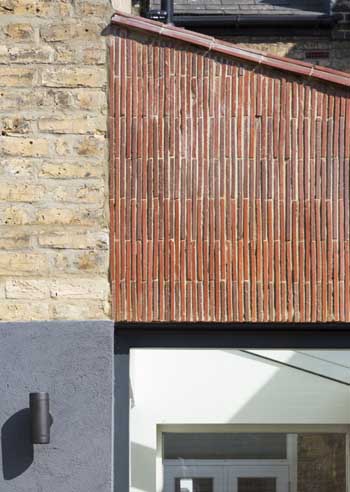 Architect - Yard Architects
Photography - Oliver Chivers
Yard Architects took inspiration from Arts and Crafts detailing on lintels and designed a new extension on a London house using stacked creasing tiles as cladding. It was important for their design that the cresing tiles had no camber and were as flat as possible and Ketley's were ideal for this. A blend of Staffordshire red and brown multi creasing tiles were used to reference the red Victorian brickwork on the street side of the house.
Simon Graham from Yard Architects explains," The infill extension is unique in it's construction, using stacked clay creasing tiles to form the solid elements to both the rear and courtyard elevations. Ordinarily used in arts and crafts detailing, the creasing tiles are expansively used to define the new addition as distinct from the original house.
The colour and detail references the red brickwork and ornate Victorian detailing to the street elevation of the house, which was the key concept in bringing an element of craftsmanship and interest to an otherwise plain rear composition.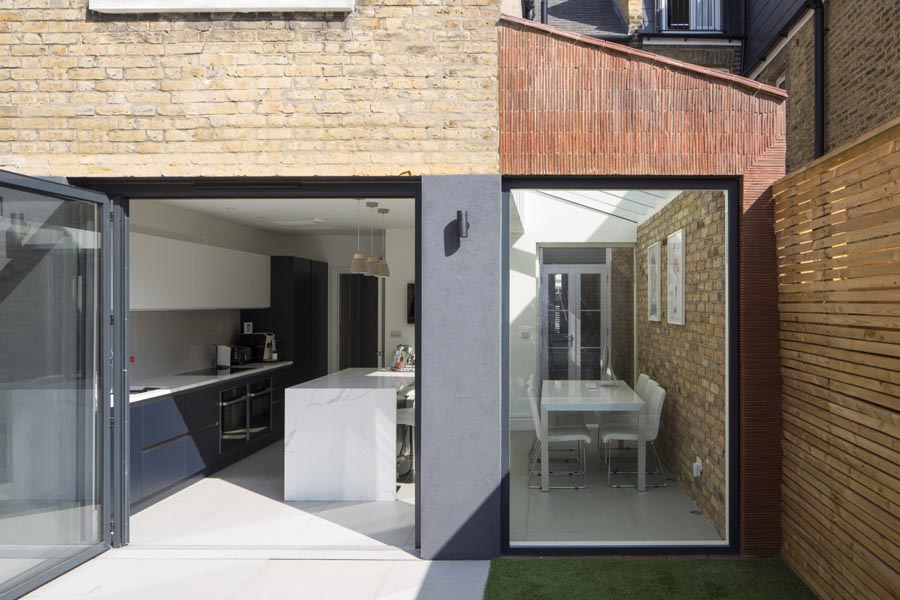 The new kitchen and dining space spanning the width of the house is demarcated on the rear elevation with dark aluminium framed glazing and colour matched render, which allows the original form of the outrigger to be simply and economically retained, whilst also providing a homogenous block aesthetic across the ground floor."