Manchester Jewish Museum
Civic trust award winner 2022
Ketley Staffs blue plain square edged pavers, Staffs red plain square edged pavers and blue tactile cordoroy pavers, brown brindle step headers
Architects - Citizens Design Bureau
Photography - Philip Vile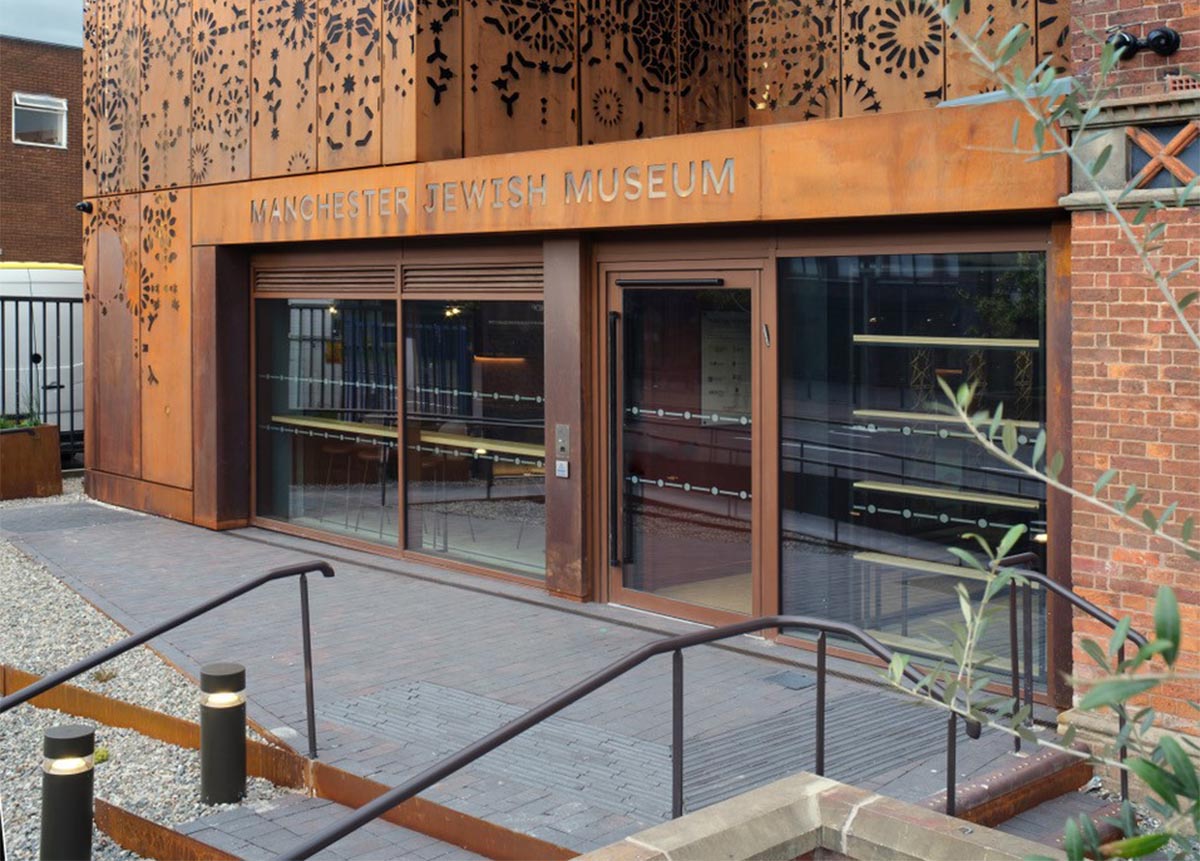 The Manchester Jewish Museum on Cheetham Hill Road, one of Manchester's most multicultural areas, has been part of a collaborative design process with the local community lead by Katy Marks of Citizens Design Bureau. The aim of the £6 million redevelopment, supported by the National Lottery Fund, was to create a building that would be more than just a museum, a building that would somehow unite the local community. The local community rated food highly as a unifying force within communities and the new Museum not only shares the area's rich history with the community but also serves as a public 'living room' and event space for all to enjoy where community meals and functions can be held.
A very sensitive restoration of the Grade II listed synagogue has been carried out, with a strong emphasis on sustainability. A new extension to the building has an industrial corten steel façade with delicate Moorish detailing referencing the Sephardi Jews from Spain, Portugal and N Africa who built the original synagogue in 1874.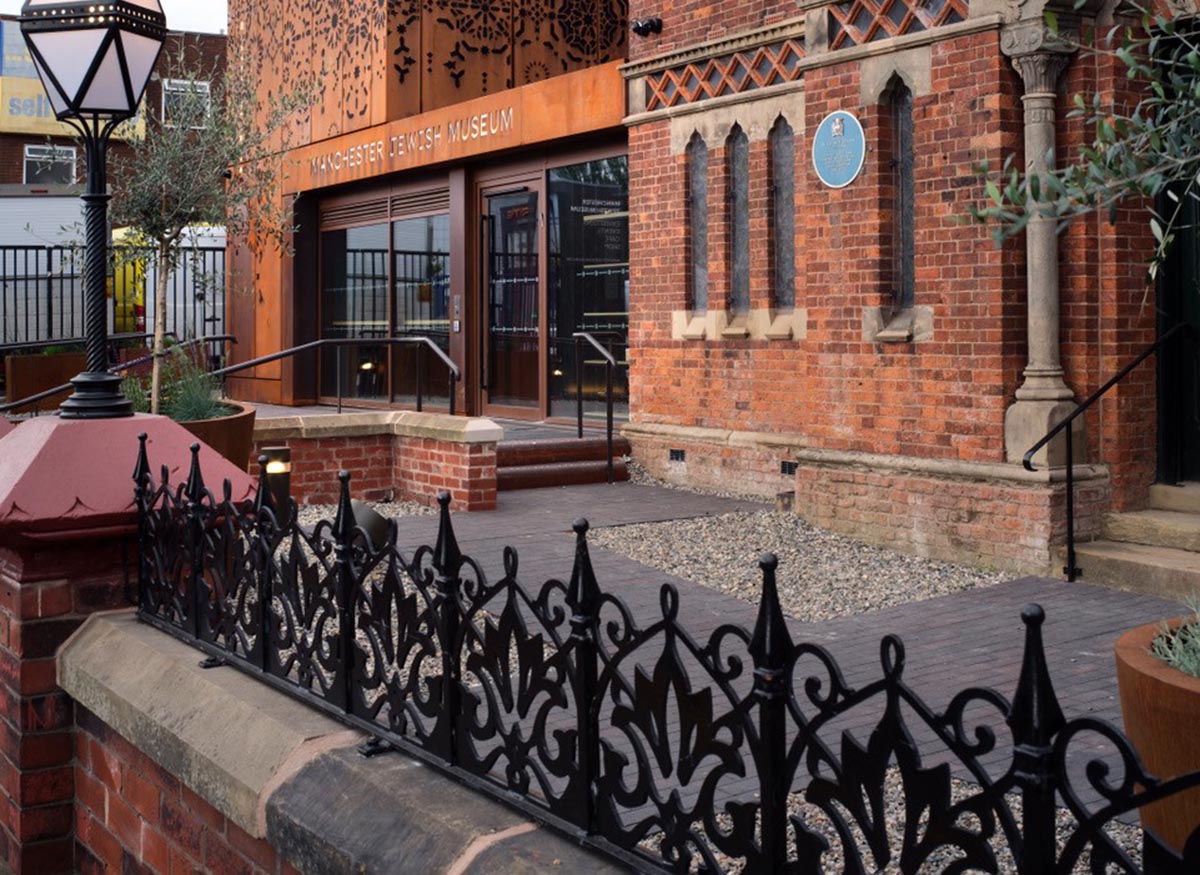 The architects felt it was important to create an entrance to the building that would cater for larger numbers and welcome the whole area, not just the jewish community. Ketley's Staffordshire clay pavers are traditional and authentic, their natural warm clay colours the product of careful control of the kiln atmosphere. They were often used in Victorian times in industrial and urban developments and have been shown to stand the test of time. 180m2 of 215mm x 103mm Staffordshire blue pavers were used together with 19m2 of blue tactile corduroy pavers around the steps and a further 10m2 of red 215mm x 103mm pavers.
The architects have been faithful to the 19th century colour palette of the industrial past of the surrounding area and have integrated the new and the old together seamlessly. The use of traditional clay pavers externally have helped to do this, they fit the industrial context of the site perfectly and give the new steel façade its place and presence within the busy streetscape.