Croxley Park
Shortlisted for best Commercial Building at 2018 Brick Awards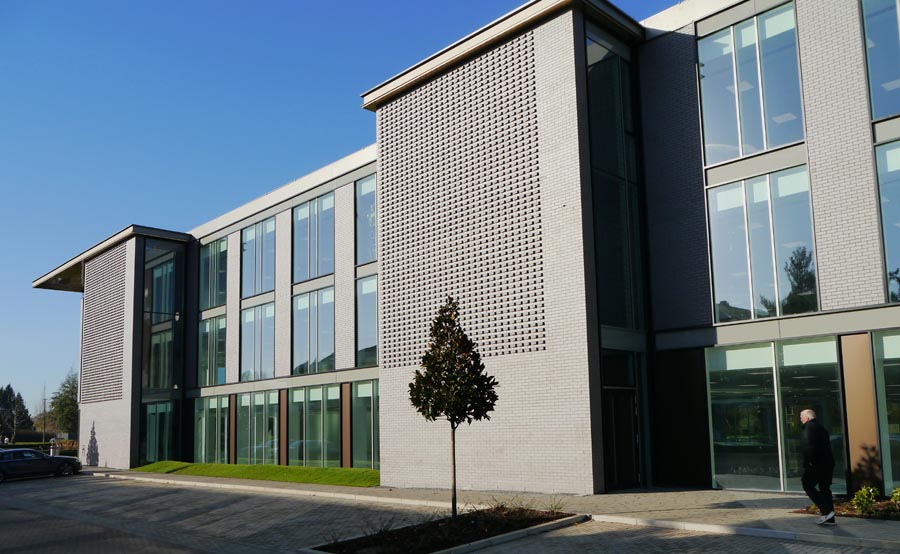 Architects - ESA Architects.
Cladding system - Aquarian Cladding's Gebrick System
Brick - 25,000 bricks and 30,000 matching brick slips in Staffordshire Brown Brindle.
Lambros Schizas, lead architect for this project, wanted to use a light weight construction system for the building where possible, that could be built quickly and efficiently. His design also incorporated some textured brickwork which would require a solid brick with Class A characteristics while perforated bricks would be the most efficient material for the areas of plain brickwork beneath the textured sections. In addition he wanted to use a brick with the right aesthetic that would work well with the pallet of materials and other buildings on the site.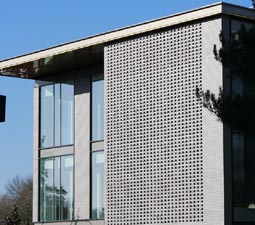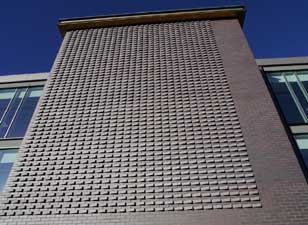 Ketley was the only manufacturer able to offer a solid brick, a perforated brick and an extruded brick slip all with an exact colour match and this was vital to the scheme in order to bring the different elements of the building together. The Ketley slips, which have ideal dimensional tolerances for the Gebrik cladding system, were delivered to Aquarian Cladding's facility in Belgium to be cast into polyurethane panels. "We made up the slips into panels approx. 1m square, encapsulated in solid insulation, and delivered them back to the site where they were added to the curtain walling system, explains Julian Venus from Aquarian Cladding. "The panels formed the brick element between the glazed areas without imposing too much weight on the façade".
Ketley Class A solid bricks, with their strength and durability, are an ideal material for textured brickwork and the design here with the bricks articulated to project from the wall on one side allows the light and the shadows to play with the shape and colour of the bricks creating interest in the stairwell sections of the building. Matching perforated bricks were used for the plain brickwork beneath the decorative detail.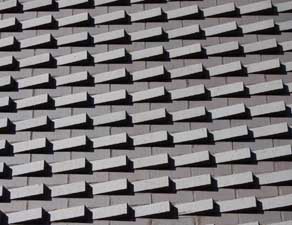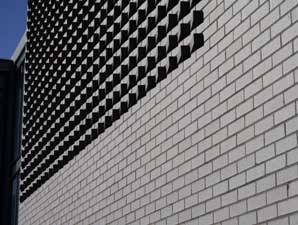 The use of 3 different brickwork elements on this building have allowed the project to enjoy the benefits of a light weight modern construction system whilst also creating a contemporary structure with interesting brick detailing.