Coal Drops Yard
RIBA London Award winner 2019
RBA National Award winner 2019
A+ Awards project of the year 2019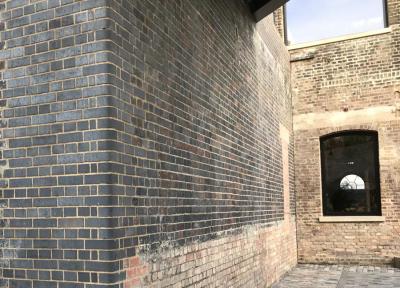 Developer - Argent LLP
Architect - Heatherwick Studios, BAM Design
Conservation Delivery Architects - Malcolm Fryer Architects
Main Contractors - BAM
Brickwork Contractor - Pyramid
Merchant - Travis Perkins Central
Brick - Ketley oversized Class A Staffordshire blue solid engineering bricks and bullnose
Coal Drops Yard is one of a series of public spaces in the Kings Cross Development. The 2 brick and cast iron buildings were built in the 1850's and 60's to receive and distribute coal across London. By the 1900's they were converted to warehousing, and were used for storage for most of the 20th century, though by the 1980's and 90's they became a venue for London's rave culture. More recently however they had been left empty, and had fallen into disrepair.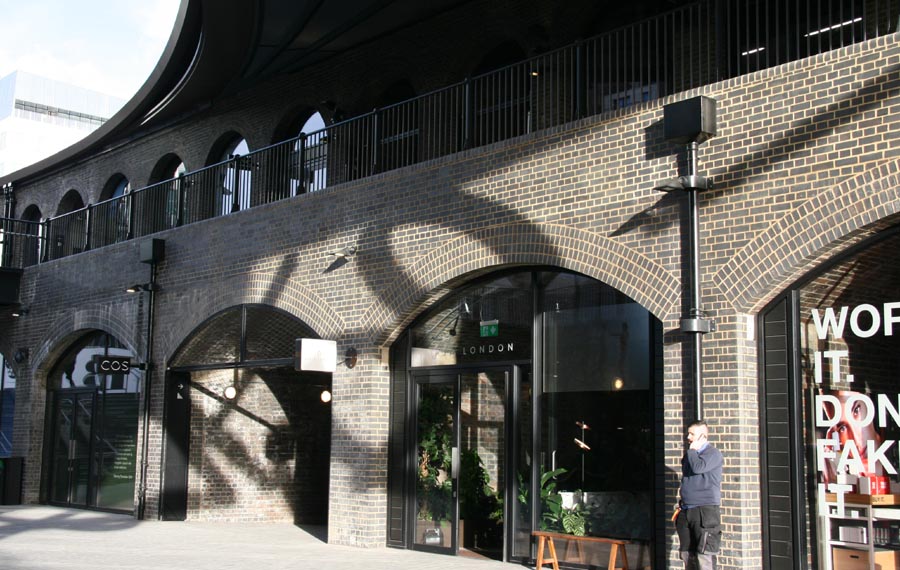 Developers Argent LLP sought to refurbish the structures and create a unique new retail quarter and public space. The new scheme, designed by Heatherwick Studio and Bam Design joins the buildings at roof level, with 2 contemporary, curved and self supporting roof structures reaching out towards each other and meeting above the cobbled yard, uniting the space between the buildings and providing a central focus to the project. Malcolm Fryer Architects took on a key conservation role to perform a sensitive restoration of the brick arches and cobbled yard ensuring that the new scheme was of both high quality and heritage integrity.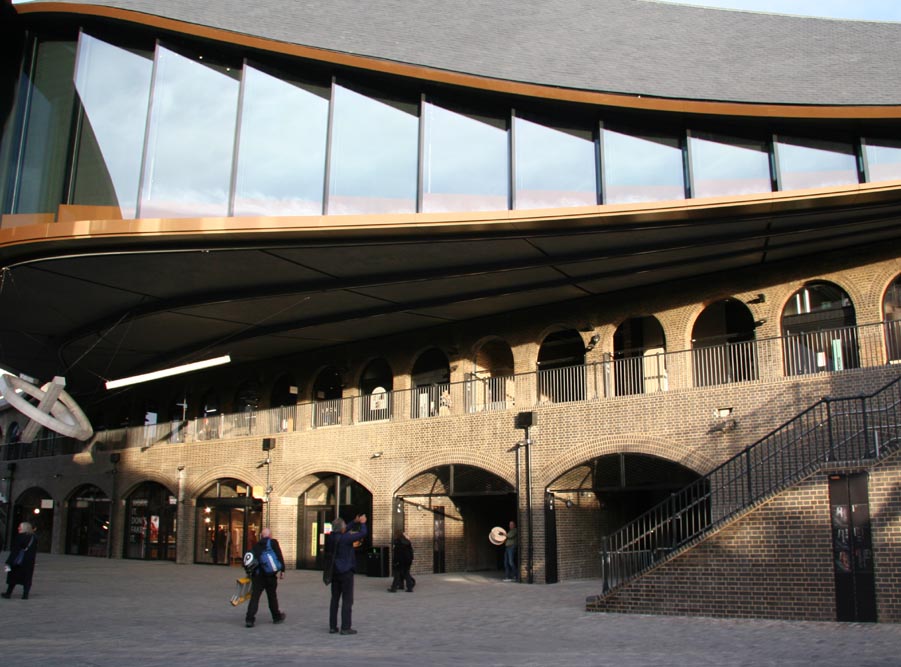 36,000 oversized (225mmx110mmx68mm) Ketley Staffordshire blue solid bricks were specified, together with 3000 Staffordshire blue bullnose to match the original brickwork of the old Victorian arches. "A low intervention/maximum retention strategy was undertaken together with minimal cleaning and repairs. The approach was to balance the longterm health of the historic building with maintaining a substantial 'patina of age'", explains Conservation Architect Malcolm Fryer. The authentic Staffordshire blue Ketley bricks suit the industrial heritage of the project perfectly and provide a striking contrast to the sweeping contemporary roof above. The beautifully restored arched structures are now home to an eclectic mix of retail outlets and cafés, and the cobbled central space plays host to markets and street festivals.