160 Old Street
Winner AJ Retrofit Awards 2021
Short listed for Best Commercial Building in 2019 Brick Awards
Shortlisted in NLA Awards 2020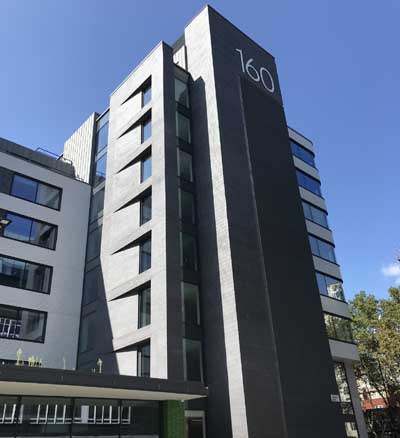 Architect - Orms Architecture
Brickwork Contractor - Swift Brickwork Contractors Ltd
Bricks - Ketley class A facing bricks and specials and Ibstock white glazed bricks
An uninspiring 1970's former Royal Mail building was reclad with brick and glass by Orms architects and transformed into a contemporary, flexible and collaborative office and retail space in the heart of Islington
The project involved a 166,300 sq ft refurbishment including 153,000sq ft of office accommodation over eleven floors. Two additional top storeys were added in the redesign and four new retail units along Old Street were created to enliven the street frontage.
One of the key challenges for the designers was to embrace the building's unique history and to balance that within a sensitive 21st century architecture and the use of high quality brick has been key to the new scheme. A glazed white brick together with the Ketley Staffordshire blue class A facing bricks, with their slight sheen, create a fusion of vertical and horizontal elements and a highly modern aesthetic. Subtle detailing such as the use of different bonding patterns (vertical stack bond as well as running bond) and tapered window reveals enhance the design.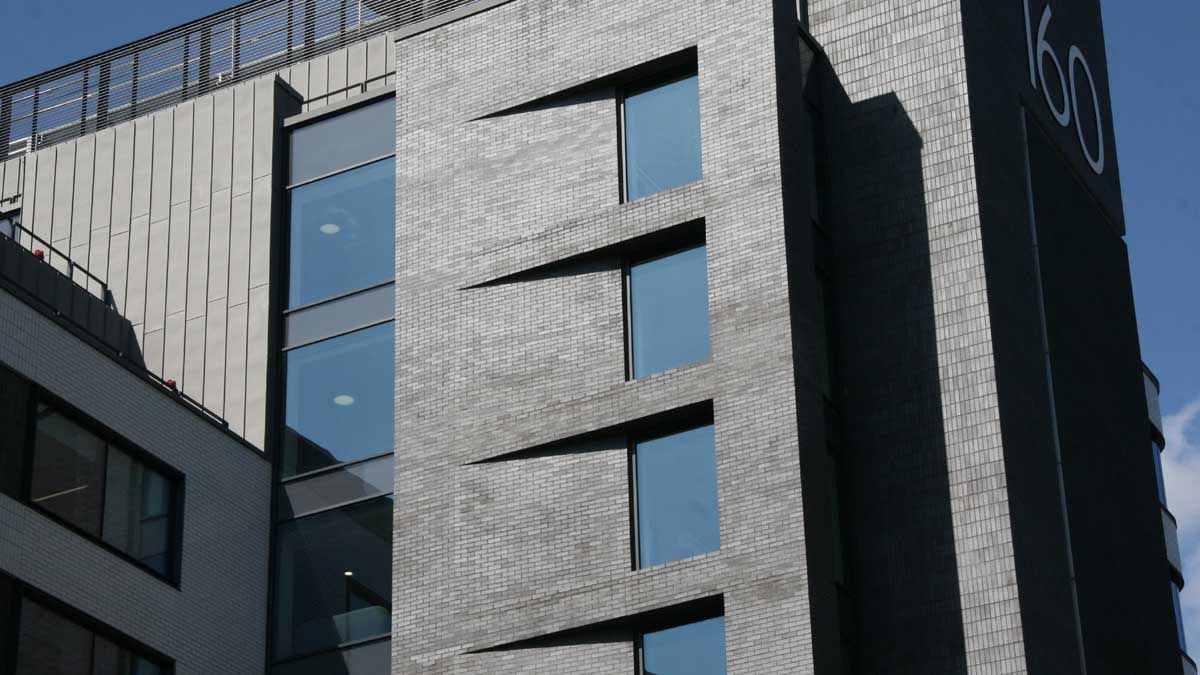 A new single storey pavilion with attractive green glazed piers forms the new and welcoming building entrance - moved from the corner of Old Street to the quieter Bunhill Row frontage - providing an open and welcoming reception with informal, collegiate spaces for communal working and networking. Sustainability has also been an important consideration and the new scheme incorporates blue roofs for rainwater attenuation, photovoltaic panels at roof level, a variety of sedum and wildflower roofs, bug hotels and bird boxes.