Ducie Street Warehouse
Shortlisted for AJ Retrofit Awards 2021
Ketley Staffs Blue and brown brindle quarry tiles Quarry Tiles
Architects - Archer Humphryes Designers - Waddington and Flack and Studio Loveisenough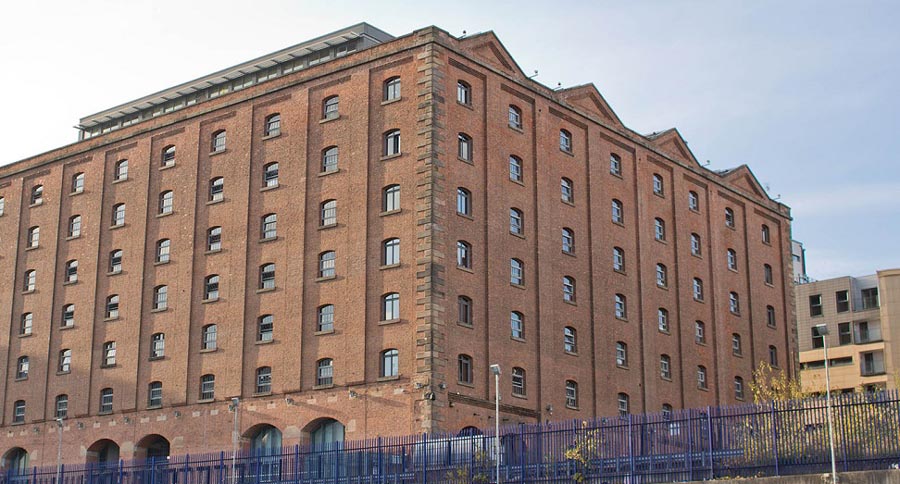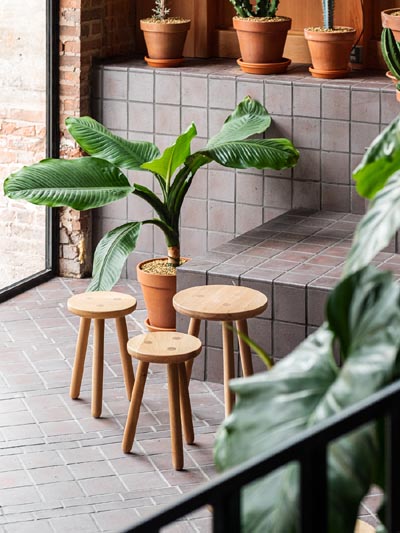 The Ducie Street Warehouse is a vast red brick building of 7 stories high, looming over the Rochdale canal basin in Manchester. It originally belonged to the Manchester, Sheffield and Lincolnshire Railway, and was used to store cotton bales shipped over from America, before they were sent down the canals to the mills of London. Manchester was specially chosen as a hub for the cotton trade because its famously damp weather conditions kept the raw cotton moist enough for milling later.
This grade II listed historic building has been used as an Aparthotel since 2005, though recently it has been revamped as Cultureplex, a social hub in which people can come and work, lounge and dine. The building also incorporates a new aparthotel, Native from the award-winning provider of serviced apartments Go Native, as well as a boutique fitness studio, Blok.
Architects Archer Humphryes worked together with David Waddington and Pablo Flack, founders of London's Bistrotheque to embrace the industrial nature of the building in their new designs. 'We've exposed and celebrated the building as much as possible,' says Waddington in Wallpaper*. 'Quarry tile, steel, timber and warm illumination have been layered to soften and divide the space.' (https://www.wallpaper.com/travel/cultureplex-manchesters-new-social-hub-from-the-founders-of-londons-bistrotheque)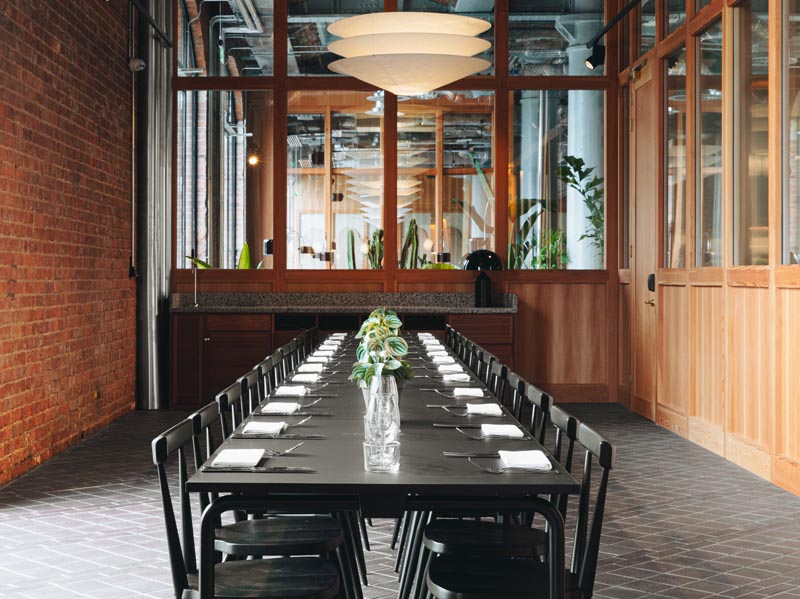 Waddington and Flack were keen to use as many local products as possible and Ketley Quarry Tiles, made by Ketley Brick in the Midlands from Etruria marl clay from their own local quarry suited the industrial context of the building perfectly as well as providing an extremely low-maintenance and hard-wearing flooring solution. Ketley's quarry tiles have been used extensively in the newly renovated warehouse, in Cultureplex, Blok and Go Native. Different laying patterns using a combination of square, brick-sized and paver-sized tiles in Staffordshire brown brindle and Staffordshire blue define the different spaces and add interest to the floors.