Contemporary extension
Designed by Zminkowska De Boise Architects
Photographs by Tom Cronin
Staffordshire red quarry tiles
Sadie's home
A sustainably driven refurbishment and extensions to a detached, two-storey, early 1950s house near Kimpton in north Hertfordshire.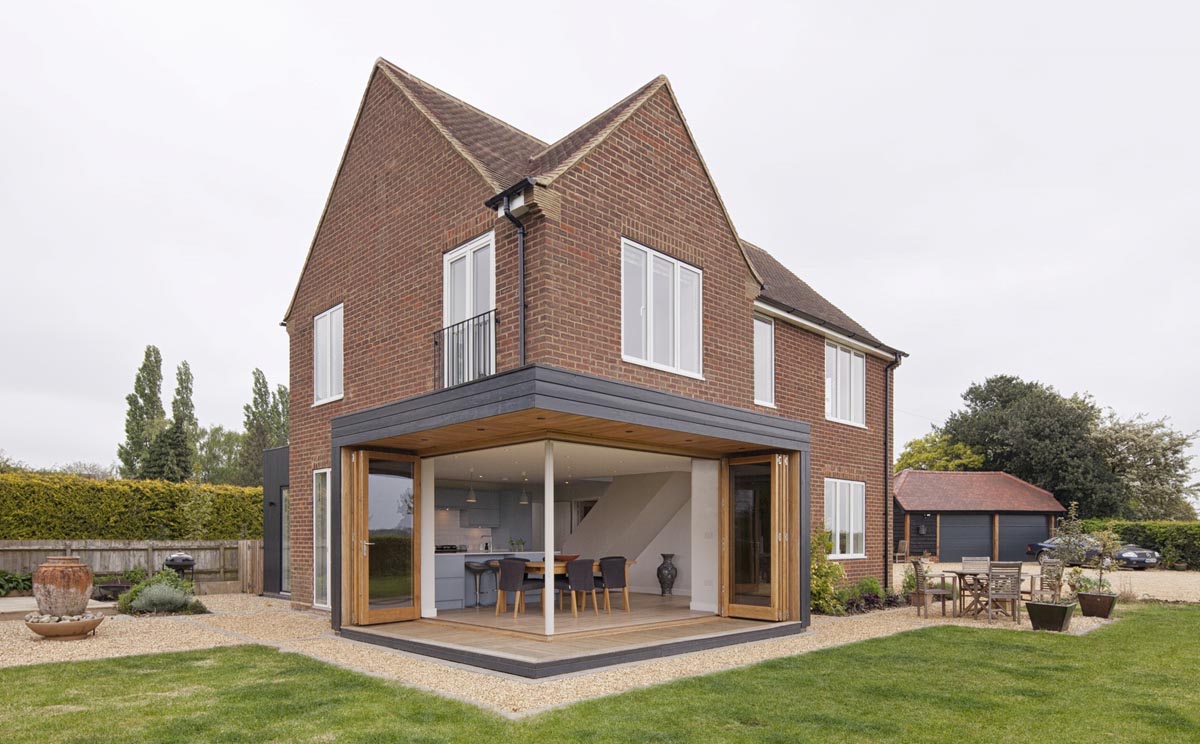 The original house was built on farmland close to a farmhouse and had been incrementally altered and extended over the years, with the addition of porches to the north and south sides and a lean-to extension and canopy on the latter. However, despite this the original house had good proportioned elevations, so the historic alterations and extensions were reversed to regain the original character of the property, and new elements added to differentiate new from old.
The house was stripped back to its structure and a 'fabric first' approach taken to improve its environmental performance. The ground bearing concrete floor slab was removed, the ground excavated, and replaced with a new slab, PIR insulation boards, and a concrete screed with underfloor heating pipework heated by an air source heat pump.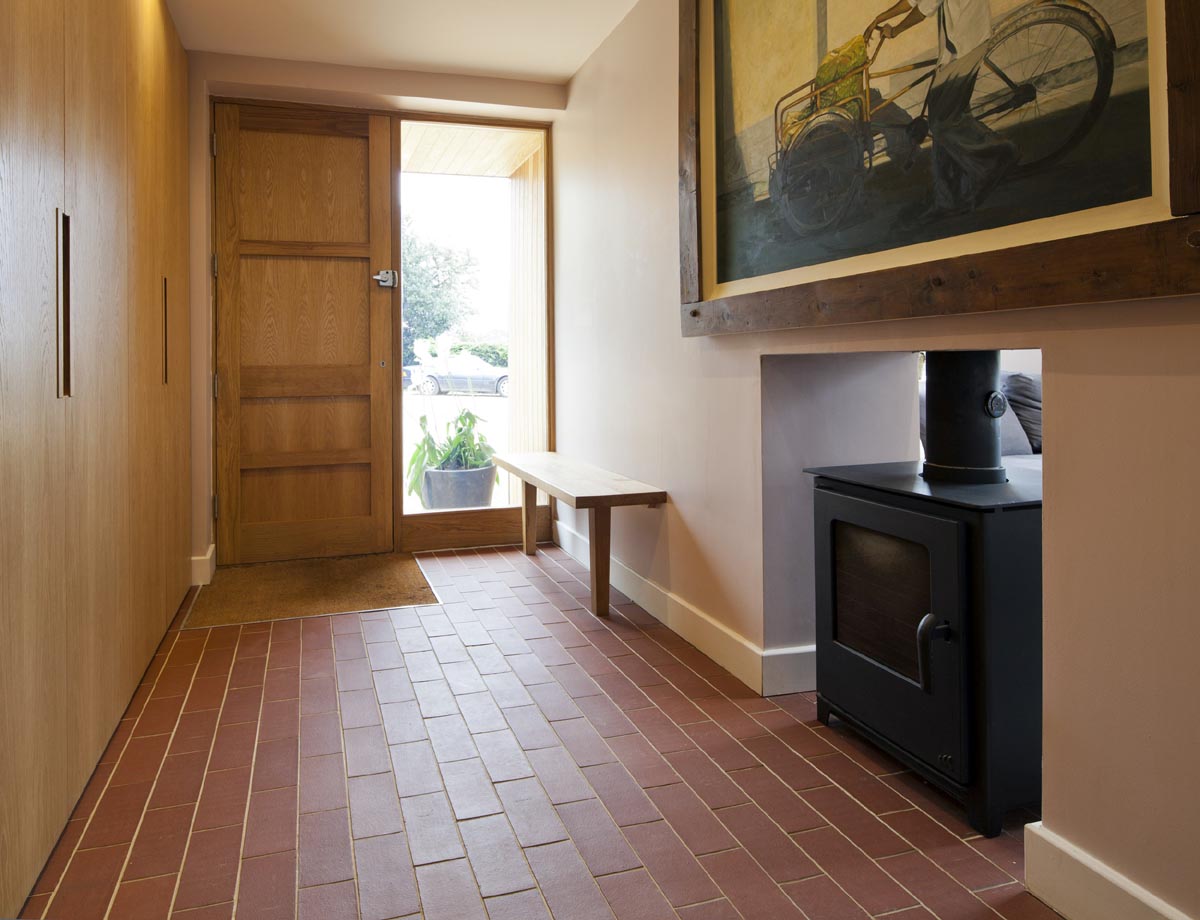 Three new elements were added to the existing house. The first, an open porch with an entrance door and glazed screen on the east elevation to re-orientate the entrance hall towards the drive. The second, a verandah with a glazed folding corner door wrapping around the south-west corner to open the living/dining area to the garden and frame the view across the fields. The third, a single-storey extension to the north to create a guest bedroom, shower room, and utility/plant room.

Internally, finishes and fittings are appropriate to the house's agricultural context and the inside outside lifestyle it promotes. Ketley Brick Staffordshire red quarry tiles were selected for their bold red colour, relatively small brick format, durability, and maintenance. Edged nosings were used to extend up the first 3 stairs in line with where the tiles meet the timber flooring.